4.5 Million UC Volumes Digitized & UC's Most Popular Full View Books in HathiTrust for 2019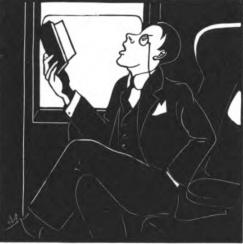 The University of California Libraries recently contributed the 4,500,000th digitized book from their collections to HathiTrust Digital Library–a tremendous achievement resulting from 15 years of continuous digitization work. 
The vast majority of these millions of volumes were generated via the Google Books Library Project, which UC joined in 2006. That year the mass digitization of UC's library collections began in earnest when the Northern Research Library Facility (NRLF) started sending books to the Google Books Library Project for scanning. UC's work with the Google Books Library Project has never paused–by the time UC's 3,000,000th volume was digitized in 2010, UC San Diego, UC Santa Cruz, and UCLA had all begun sending collections to Google for digitization. Since then, UC San Francisco, the Southern Research Library Facility (SRLF), UC Davis, UC Berkeley, UC Riverside, UC Irvine, and UC Santa Barbara have all participated, with UC Santa Barbara, UC Berkeley, UC San Diego, UC Riverside, UCLA, and NRLF continuing to do so.
The Google Books Library Project is not the only source of UC's scanned library collections. In 2005, UC Libraries were a founding member of the Open Content Alliance (OCA), a mass digitization project for which Internet Archive did the scanning. Almost 200,000 UC library public domain volumes were scanned by 2009 when the OCA initiative ended. These items were made available to the public via Internet Archive and were later added to HathiTrust. In addition to the Google and OCA mass digitization projects, many UC libraries (including UC San Diego, UC Berkeley, and UCLA) scan their own collections and contribute them to HathiTrust.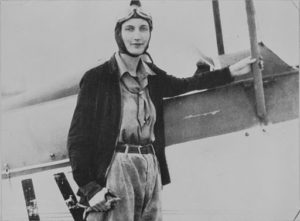 All of the volumes resulting from these efforts are available for search and discovery on HathiTrust. More than 1.2 million of them (roughly 28%) are available for full view access for users in the United States. UC users can login to HathiTrust using their shibboleth credentials to download the full view volumes. All of UC's Google-digitized volumes are also available for search and discovery in Google Books where PDFs of full-view volumes are available to everyone for download.
The work and dedication required to get 4.5 million library volumes scanned and available online is immeasurable. From the outset of UC's mass digitization work in 2005, CDL has negotiated the contracts and then helped coordinate and manage the mass digitization of UC's library collections with both the Google Books Library Project and OCA, and UC campus and RLF partners. CDL continues to work with campus teams to coordinate metadata submission and shipping for the scanned volumes, as well as deposit into HathiTrust for preservation and access. Project teams on the ground work to ready their library volumes for scanning, prepare them for shipment, import their metadata, and finally return the books to their shelves after digitization. Google staff provide project and operations management, shipping, and ongoing technical support. Local digitization teams at UC San Diego, UC Berkeley, and UCLA also scan volumes. And hundreds (if not thousands) of people at Google (and previously at OCA as well) have designed the machines, adjusted the cameras, and completed the physical work of digitizing each and every individual page.    
Congratulations to everyone who has made the mass digitization of UC Libraries' collections a reality!
UC's Most Popular Full View Books in HathiTrust for 2019

For More Information