UC Davis Joins Google Book Digitization Project
By Heather Christenson, CDL, & Karleen Darr, UC Davis
In June 2013, the UC Davis Library began sending public domain (out-of- copyright) books and journals to be digitized as part of UC's partnership in the Google Books Library Project. UC Davis is the 6th UC site to participate in the Google project, joining NRLF, UCSC, UCSD, UCLA, and UCSF.
During the course of the project, UC Davis expects to digitize approximately 45,000 volumes, from regular and special collections, including the Viticulture & Enology Collection.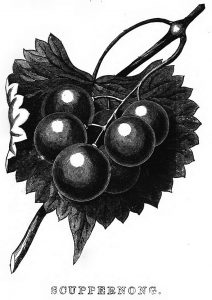 Public domain materials digitized from the UC Davis collections will be available in full view within HathiTrust, several months after scanning. These materials will also be fully viewable in Google Books.
More information about the UC Davis project can be found on the (UC Davis University Library site).
CDL provides project planning, coordination, and technical leadership for the UC Libraries' participation in the Google Books partnership.  This work continues to benefit our UC community, as well as researchers and readers throughout the world. Amongst all of our projects collectively, the UC Libraries have digitized over 3.7 million volumes. Over 500,000 of those volumes are in the public domain and available to all via Google Book Search, the Internet Archive, and HathiTrust.  More information about our digitization projects, including the UC Mass Digitization FAQ and the Where to Find Our Books page, may be found on the CDL web site.