Digitization is Golden: UC Berkeley Book Scanning Projects
This post contributed by Erik Mitchell, Associate University Librarian and Director of Digital Initiatives and Collaborative Services at UC Berkeley
In July 2014, the UC Berkeley Libraries sent their first shipment of books to Google to be digitized as part of the Google Books Library Project. UC Berkeley joins NRLF, UC Santa Cruz, UC San Diego, UC San Francisco, UC Los Angeles, UC Davis and SRLF in this multi-year endeavor by the UC Libraries, coordinated by CDL, that has resulted in over 3.6 million digitized books, available in HathiTrust and Google Books.
Since the beginning of the UC Library Project over 20,000 Berkeley volumes have been contributed to the project. As the volumes are scanned and processed they are uploaded to HathiTrust and Google Books where they are open and available to the public.
Many UC Berkeley Library staff have contributed to the digitization efforts, including colleagues in the mail room who do the hard work of ferrying book trucks back and forth from subject specialty libraries. The core team includes James Mabe, Tamara Takeshita and Cheryl Cook, all of whom have been working diligently throughout the year.
Core Digitization Efforts with Google
Work at the Bioscience and Natural Resources Library finished up in March, and the digitization of volumes at the Hargrove Music library is in process. Volumes to be digitized at the music library include a collection of 1500 librettos, some of which date back to the 16th century.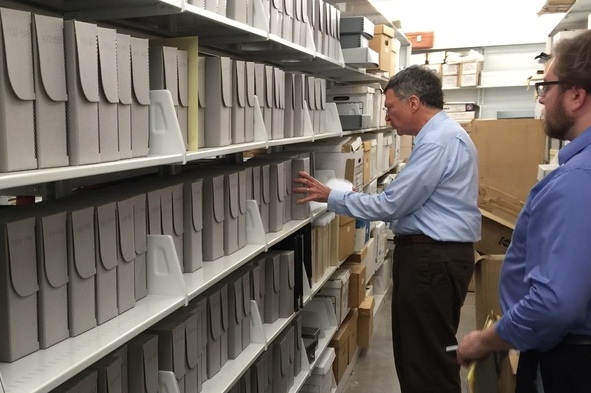 Federal Document Archive
In January, the first shipment of federal government documents was sent to Google for digitization as part of the UC Libraries' system-wide Federal Document Archive project initiated by SAG3 and lead by Associate University Librarian Beth Dupuis. The overarching goal of this project is to build a print and digital archive of federal documents held by UC libraries. Going forward, UC Berkeley plans to send 500 titles to be scanned each month.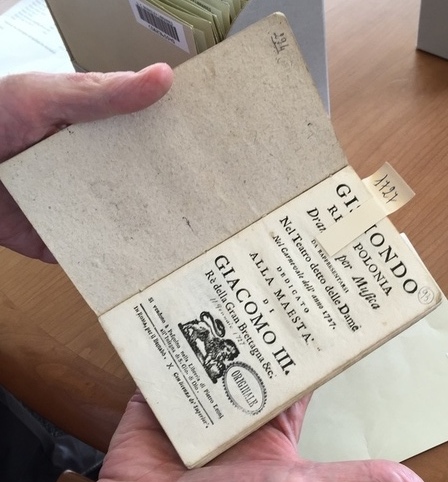 UC Berkeley Owned Items
UC Berkeley has recently begun to send items to be digitized for which UC Berkeley or an affiliated group can claim the copyright. Through a rights-opening process these items will soon be made available to the public in HathiTrust and Google Books.
UC Berkeley's Local Digitization Efforts
In addition to the partnership with Google, UC Berkeley is working on local campus-based digitization initiatives. The Digital and Collaborative Services team is busy designing a revised program to expand on-campus digitization capacity to serve UC Berkeley library needs more broadly. This will include the digitization of items that cannot be digitized by Google due to their condition or other factors. The team has recently worked with the Bancroft Library and their new Head of Public Service, Shannon Supple, to enhance digitization services for the public.  The plan is to build campus digitization capacity through the procurement of updated equipment and the addition of student staffing.  Building capacity is important in UC Berkeley's continued effort to provide digitization and accessibility services for the Disability Student Program while also providing for other digitization needs.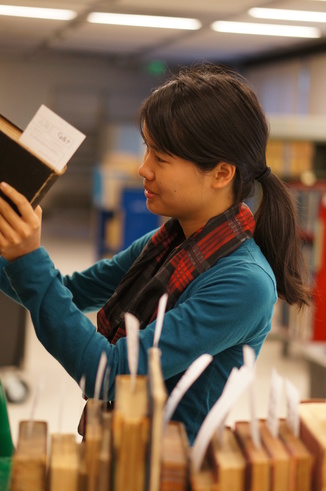 UC's Digitization Partnerships
The Google Books partnership continues to benefit our UC community, as well as researchers and readers throughout the world. Across UC, the Libraries have digitized over 3.6 million volumes. Over 665,000 of those volumes are in the public domain and available to all via Google Books, the Internet Archive, and the  HathiTrust Digital Library.  CDL provides project planning, coordination, and technical leadership for the UC Libraries' participation. More information can be found on the UC Mass Digitization FAQ and the Where to Find Our Books page, on the CDL web site.
Selection of Digitized UC Berkeley Volumes in HathiTrust
The Poster and Art Collector, volume 3, 1998-1901
The American City, volume 22 (1920)
Harper's New Monthly Magazine, volume 97 (1898)
The National Geographic, volume 25 (1914)
Cheap dwellings. A series of neat and comfortable city and country residences, illus. and described by carefully prepared plans and specifications, and accompanied by reliable estimates of cost (1882)
The World's Columbian Exposition illustrated, volume 1 (1892)