HathiTrust Reaches 16 Million Volumes + Most Popular UC Books of 2017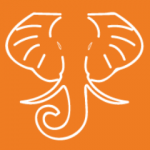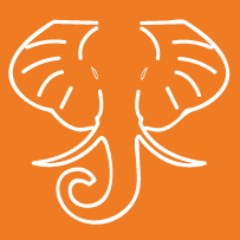 On December 5th, 2017, the 16 millionth volume was deposited into HathiTrust. That's an elephant-sized accomplishment for an organization that has only existed for nine years! The University of California Libraries have played a significant role in building HathiTrust to this size by contributing over four million volumes. Congratulations to HathiTrust, the UC Libraries, and all HathiTrust partners!
Most Popular UC Books in HathiTrust for 2017
According to usage statistics, the top 12 most popular volumes (by page views) of 2017 contributed by UC Libraries to HathiTrust, are: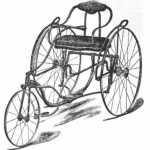 #1 History of wages in the United States from Colonial times to 1928, U.S. Government, 1934
This history was republished in 1934 with a supplement to update it to 1933. The first edition was widely circulated to the point where a new printing became necessary. According to this volume, the history of wages in the United States was consistently overlooked by historians, and this is the first publication specifically on the topic.
#2 The five laws of library science, S. R. Ranganathan, 1931
S. R. Ranganathan (1892 – 1972) was a mathematician and librarian from India where he is considered to be the father of library science. He is recognized around the world for his theory in this book on the Five laws of library science.
#3 1897 Sears Roebuck Catalog, Sears Roebuck and Company, 1968
This 786 page "wishbook" was a shopping mall unto itself. It sold bicycles, velocipedes, hay presses, wind mills, ruffled blouses for boys, magic lanterns, graphophones, cameras, telescopes, pianos, chapel organs, parasols, fabrics and lace, bust cream, and laudanum (opium tincture), among thousands and thousands of items.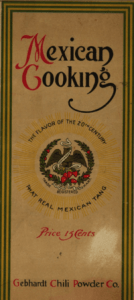 #4 Colorado brand book, 1962, Colorado State Board of Stock Inspection Commissioners
Colorado brand books list all the livestock brands registered in the state. We have no idea why these are so popular!
#5 Colorado brand book, 1938, Colorado State Board of Stock Inspection Commissioners
#6 The power of sexual surrender, Marie N. Robinson, 1959
This anti-feminist book which advocates for women to take traditional roles at home, was authored by physician, surgeon, and writer Marie N. Robinson (better known as Marie Nyswander). Nyswander is best known for her award-winning work to develop and popularize the use of methadone to treat heroin addiction. Go figure!
#7 Favorite recipes of the Navy and Marine Corps, San Diego area : including a collection of representative Mexican and old San Diego dishes contributed by descendants of early settlers of San Diego County, San Diego Auxiliary 1950
Many of these family recipes are signed by the contributors.
#8 Mexican cooking: the flavor of the 20th century : that real Mexican tang, Gebhardt Chili Powder Co, 1911?
This 44 page volume of recipes produced by the Gebhardt Chili Power Company is addressed "To the American Housekeeper," claims to be the first Mexican cookbook ever printed, and assures us that it includes recipes "used by some of the most famous chefs of Old Mexico."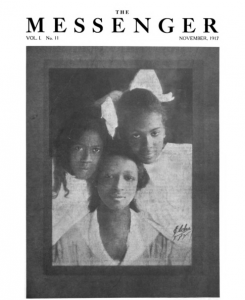 #9 The messenger: volumes 1-2, 1917 -20, Messenger Publishing Company, 1917-20
A magazine by and for African Americans, The Messenger was at first devoted to advocating for black labor unions and socialism, and to denouncing the World War. Later, it became a literary magazine important to the Harlem Renaissance.
#10 Romance of Chinese cooking, Marco Liang, 1953
This brief book of recipes by an "instructor of Chinese cooking" includes basics like egg flower soup, fried rice, and even tea.
#11 Confusion des confusiones, Joseph de la Vega, 1688
This is the oldest book written about the stock exchange business. The author was a Spanish, Jewish,
merchant, poet, and philanthropist immigrant to Amsterdam.
#12 The American woman's meals without meat cook book, Ruth Berolzheimer, 1943
This illustrated recipe book was published during World War II when food rationing (including meat) was part of daily life for Americans.