Get Inspired By 3 Of Our Favorite Blogs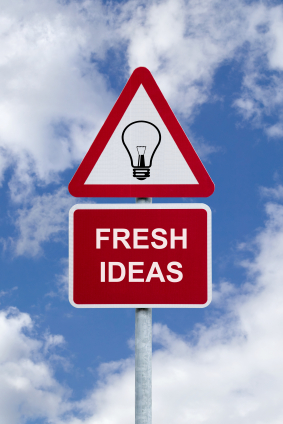 Curious about where we get our ideas for Your Life@Work?
Sometimes our post will arise from a skill we already have and want to share; sometimes it's from a wish to learn something new so you can learn it too. Often, we're inspired by talented bloggers who generously share their ideas and their uplifting spirits. We want to highlight a few of our favorites in this post — and what more appropriate time to show our gratitude than the week of Thanksgiving?
3 Blogs That Inspire Us
1. Speaking About Presenting: Lena and I presented a workshop at a conference last month. We started our rehearsal by checking out Olivia Mitchell's great advice on effective presentations. (A "hat tip" to our colleague Joan Starr for introducing us to this blog). This is a rich resource of public speaking skills that new and experienced presenters can both utilize. We happily absorbed her confidence-building advice about How to Look Authoritative When You Feel Anything But.
2. Innovate on Purpose by Jeffrey Phillips is dedicated to ideas, conversations and approaches for sustainable, repeatable workplace innovation. His advice is eminently practical in its focus on creating a culture of innovation over the long term. We were particularly struck by his recent post explaining the importance of finding the right people to innovate and getting them into the right roles.
3. Pick the Brain is a blog about self-improvement — personal productivity, motivation, and self-education. A small team of experts provides advice that is great for the workplace but also works well in many facets of our lives. Lori Taylor's recent advice about How To Stop Focusing On People & Focus On Issues (It's Easy If You Do This) gave me a path forward in a sticky situation.
Now It's Your Turn
What blogs do you follow (besides this one, of course)? Share your inspirations in the comment section below!
For more about what inspires us to blog and how we choose our topics, see our interview in University of California's LINK (http://universityofcalifornia.edu/sites/ucopnews/2010/09/20/your-lifework-a-blog-to-boost-your-career-development/) newsletter.