Get Smarter in Just 15 Minutes a Day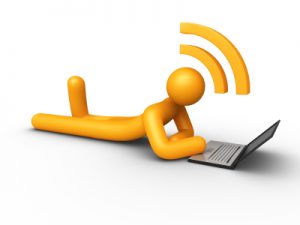 The blogosphere is a rich and engaging resource for new ideas. So why can I hear you groaning from a mile away: "I don't have time to do my work; I never remember to check the blogs I really like, much less find my way through the thicket of blogs out there. How do you expect me to learn anything new when I'm buried in work?"
You might be pleased to know it can be done, and in only 15 minutes a day. I track about 85 blogs that I admire. I can't claim I'm really any smarter — but I learn something new every day!
Learning from Blogs in 7 Easy Steps
1. Find a few blogs that you like. They can be about work, culture, hobbies, politics, jokes, or anything you care about. If you don't know where to look for a good blog, ask your friends what blogs they follow. Once you start reading, you'll find that bloggers love to feature the work of other bloggers; you can click through to find new blogs pretty quickly. Many blogs display a "blog roll" down the side of the page to display a list of blogs they follow regularly.
2. Subscribe to blog updates by harnessing the power of RSS (Really Simple Syndication). This way, you don't have to go to each blog — you'll get new blog posts delivered to your blog reader. Learn more about it by reading What the heck is RSS? And why should I care?
3. Set up a blog reader so that all the RSS feeds are organized. I use Google Reader; it's web-based so I can get to it from any computer, smart phone or iPad. You can also have the feeds sent to your personalized browser home page or your email account. The important thing is to use something designed for the purpose so it's quick and tidy. Whichever method you choose, make sure it's easy and convenient for you to access it every day.
4. Block out 15 minutes each day to skim through the new blog posts. Many bloggers don't post very often, so it's not as daunting as it seems. You can quickly decide which ones pique your interest and read them more closely. You'll find a special few that you can't wait to read and share with your friends and colleagues.
5. Share your links with others to enrich your social networking. I use Delicious.com to share my finds with friends; StumbleUpon.com is also fun, and there are many others. You can see my list of favorites at: (http://delicious.com/leslie_wolf).  Google just introduced a "Share" button on its toolbar.
6. Don't get overwhelmed. When I come back from vacation and find I have over 1,000 blog entries to look at, I quickly click "Mark All as Read" and move on with my day. Popular themes are repeated often, and a hot topic will be covered and linked by many bloggers.
7. Weed ruthlessly to drop the feeds from blogs you no longer like or that have been abandoned by their owners. Tastes change and people move on; you should too!
Now It's Your Turn
1. Read the article on RSS shown above.
2. Set up a blog reader or aggregator and create feeds for at least 3 favorite sites.
3. For inspiration, set up an RSS feed for some favorite blogs of Leslie and Lena:
The Heart of Innovation
Innovate on Purpose
Stepcase Lifehack
Stephen's Lighthouse
TEDTalks (video)
Your Life@Work – don't forget our blog!
Share Your Favorite Professional Development Blogs
Do you have some favorite blogs about professional development? Please share them with us in the comments section below.