Alainna Wrigley joins CDL as the Publication Management System Coordinator
The CDL is delighted to announce that Alainna Wrigley will join the Publishing & Special Collections Group as the Publication Management System Coordinator, effective January 15, 2019.  
Alainna will be the product and service owner of the UC Publication Management System, a system-wide implementation of Symplectic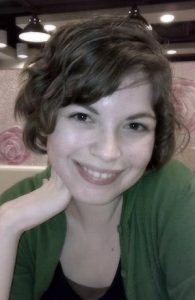 Elements in support of UC's Open Access policies.  One of her first major projects will be to expand support already in place for the Academic Senate OA policy (2013) to include the Presidential OA Policy (2015), which covers all non-Senate UC employees. In addition, she will be working closely with campus library partners and other stakeholders to share Elements data with various campus-based initiatives, including public profile and reporting systems.  
Alainna comes to the CDL from ORCID, where for the last several years she has served as Senior Community Manager. She brings a tremendous amount of scholarly communication experience with her, having worked with a broad spectrum of stakeholders including publishers, funders, research organizations, and individual scholars.  A few highlights of her professional background include leading efforts to develop new community practices for publishing, metadata, and the use of identifiers; supporting small and large organizations in their integration efforts with the ORCID API; serving as the editor of a scholarly journal; and researching and advocating in law and human rights.  Alainna received her Bachelor of Arts in Linguistics and East Asian Studies from Boston University and a Certificate in Mandarin from Fudan University.
We are thrilled to have Alainna joining the CDL!