Introducing: Calisphere exhibitions!
Join a civil rights protest. Marvel at the engineering of an early car. Get a glimpse of what life was like for people throughout history.
Calisphere's new "exhibitions" invite researchers and general users to get up close and personal with the remarkable images, texts, and A/V materials on the site. Curated by experts, these exhibitions group items within a topic or era and provide context to help users understand their significance.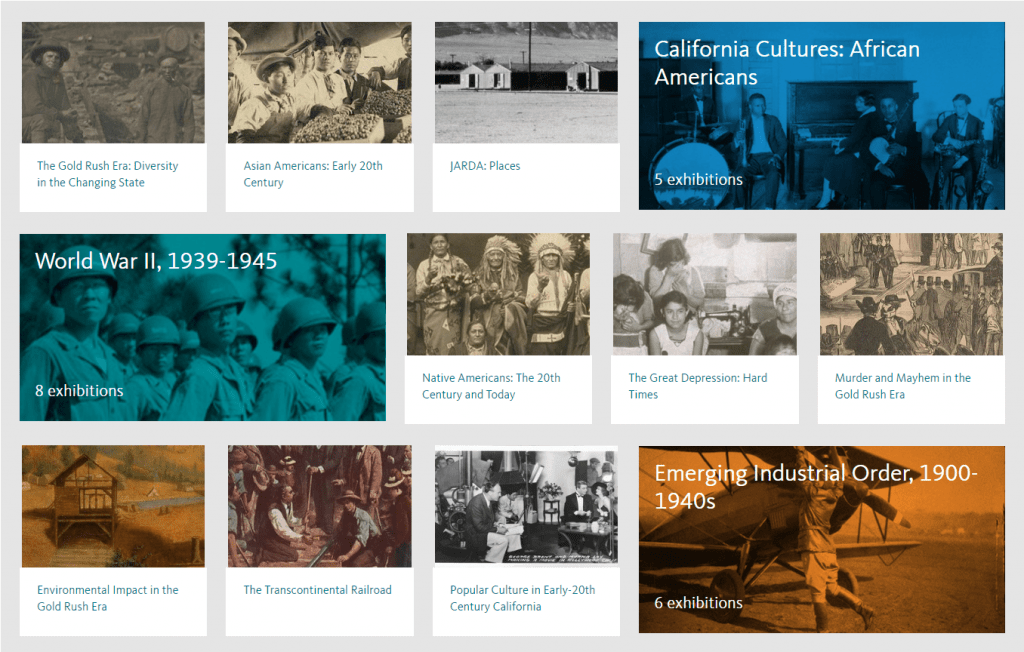 We've initially launched with 74 exhibitions primarily focused on California and U.S. history, on topics ranging from Rosie the Riveter to the LGBT Pride Parade. You may recognize these exhibitions from their previous lives as "themed collections" on the old Calisphere site. All of the themed collections have been migrated and reinvented in this new format–including the very popular "micro-sites" California Cultures and the Japanese American Relocation Digital Archive (JARDA).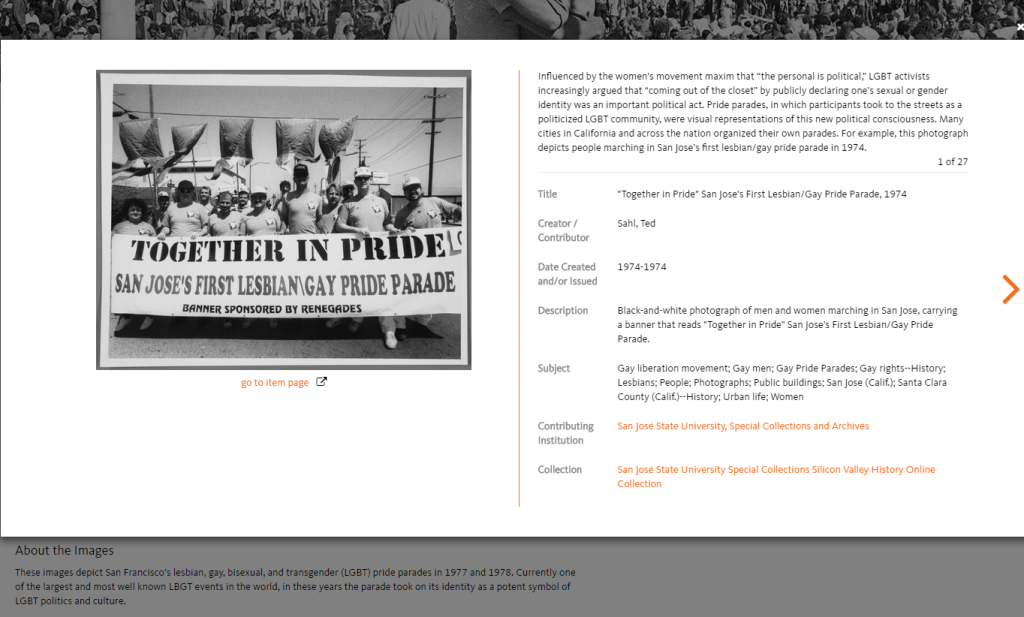 Unlike the themed collections, exhibitions offer a more item-by-item, "storybook" experience, with an immersive slideshow design and room for item-level description. Exhibitions also benefit from an important and exciting technical improvement: they are tied to the underlying Calisphere index, meaning their items and metadata update automatically when changed elsewhere on the site.
In the future, we plan to add exhibitions on myriad other subjects, to showcase and interpret more of the diverse content on Calisphere. We encourage Calisphere contributors, in particular, to collaborate with us to identify and create new exhibitions. Please contact us for more information.