WorldCat Discovery beta: Improved display for facets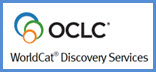 This month's WorldCat Discovery installation on June 11, 2015 included the following new features & enhancements.
The running list of release notes can be found at http://www.cdlib.org/services/d2d/melvyl/public/.
(Note that many of these do not have an impact on Melvyl.)
New Features and Enhancements
Facet improvements to display format and topic hierarchically. Based on feedback from the WorldCat Discovery community OCLC has made improvements to the Format and Topic facets. These two facets now display hierarchically instead of a flat list of results by highest number of hits. See screen displays below for details.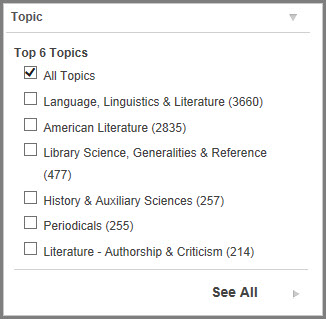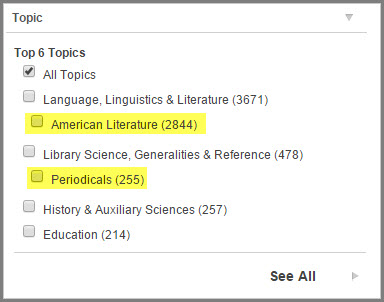 Improvements to display of availability information with notes. In response to user requests, OCLC enhanced the availability display by suppressing the Notes: label when there is no note associated with that particular item.
Bug Fixes
Editions & Formats: sorting and continuous spinning. OCLC has addressed two issues reported on Editions & Formats: sorting of editions not displaying the editions held by the library first, and, continuous spinning on some records when the Editions & Formats tab is selected.

Author facet, names with diacritics. OCLC has corrected an issue where selecting an author (name with diacritics) from the Author facet area resulted in an error, no results found. You may now select these authors from the facet area and have a successful result set.

WorldCat Discovery Services (WCD) Description
OCLC is working on major changes to WorldCat Local: a new discovery interface with major functional and design improvements. FirstSearch and WorldCat Local will be merged onto this new platform called WorldCat Discovery Services.
UC WCD Information on the CDL Website
Information on the WorldCat Discovery Services (Beta) for the UC campuses is available on the WorldCat Discovery Beta webpage. This webpage includes
Links to the UC campus (and union) WCD-Beta instances where you can test drive the functionality
OCLC's project timeline (e.g., when will UC migrate to the new platform?)