Melvyl Enhancements – June 2013
OCLC completed two enhancements to WorldCat Local on June 19, 2013 that impact Melvyl. These include the following:
Support for export of "non-Latin" characters from mapped 880 fields into citation management software
(Note: This was the functionality that was removed from the May install.)
The 880 field must be mapped in the subfield 6 of the source field, such as the 245, in order to be included in this export.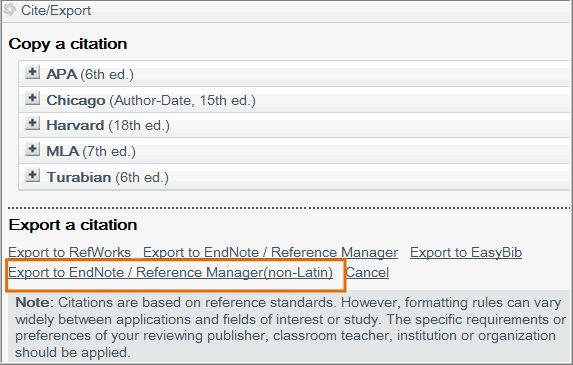 New interface language – Czech
WorldCat Local and worldcat.org interfaces now offer Czech language option.

A complete list of recent enhancements is available at http://www.cdlib.org/services/d2d/melvyl/public/release_notes.html.