New! Cochems photos show the faces and places of Southern California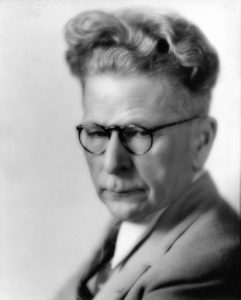 By Sherri Berger, Digital Special Collections Program Coordinator at CDL, and Michelle Light, Head of Special Collections, Archives, and Digital Scholarship at UC Irvine Libraries
Visitors to the Online Archive of California (OAC) and Calisphere can now explore more than 530 photographs of Southern California in the first part of the 20thCentury. The images were taken by Edward W. Cochems, a self-taught photographer based in Santa Ana from 1915 until around 1945. They were contributed to the OAC and Calisphere by the UC Irvine Libraries Special Collections and Archives.
          view finding aid with photos on the OAC
The photographs depict people at work and play, posed and candid, and streets, buildings, and vistas throughout Southern California, with a particular emphasis on Orange County. Together they tell a wonderful visual history of the area.
A self-taught photographer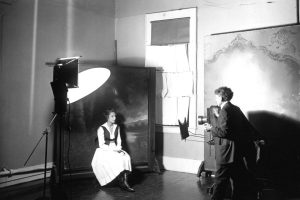 Cochems came into photography after a string of other careers, including an early stint on a railroad gang and a successful run as a clothing salesman. Sometime between 1911 and 1913 he suffered a nervous breakdown, due to, in his own words, "over ambition, strenuous and confining mental work." Acting upon doctor's orders for "rest, quiet, and country air," he decided to take up photography as a hobby and purchased a camera advertised in a local newspaper. Cochems described his transformation into a professional photographer in this way:
Starting out with my camera, I resolved to take a few snapshots of the farm houses…Returning with my sample prints, I interviewed my farm house prospects and succeeded in selling 9 out of 12, each patron ordering a dozen postcards…The news was heralded throughout the village, "There's a photographer in town."*
He soon ventured into portraits—his first subject was his daughter Adeline—and commissioned works for a variety of purposes such as postcards and brochures. Fascinated by all of his surroundings, especially natural wonders, he continually snapped photos of as many scenes as he could develop.
Cross-institutional connections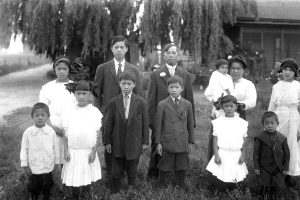 UC Irvine holds what is probably the largest single existing collection of Cochems photographs, comprising about 1,100 original glass plate negatives and an additional 100 prints. However, many more images are scattered across a range of Southern California repositories and family albums (and it is likely that still others remain to be found). UC Irvine was eager to make available these historic photographs through the OAC and Calisphere, as they augment a selection of Cochems images already contributed to the websites by the Orange Public Library and the Santa Ana Public Library. This is an excellent example of how aggregated online access to special collections materials can provide users with more opportunities for discovery.