EZID goes abroad: Announcing EZID UK
The EZID (http://n2t.net/ezid) Team is excited to announce a new partnership with EDINA, a UK national academic data center based at the University of Edinburgh, and JISC, the UK's "expert on information and digital technologies for education and research". Our three institutions are embarking on a project called EZID UK, with JISC providing the funding. The project has two aspects:
1. Develop infrastructure that might support an EZID UK service by
creating a UK branded EZID user interface (for ARKs and URNs initially) and
working toward expanding the technical and policy infrastructure to support users having short-term relationships with EZID (i.e., one-at-a-time identifier creation, no annual subscription required).
Current EZID users may notice the mention of URNs, or Uniform Resource Names, which are used in a number of European cultural heritage organizations. URNs will be the third identifier scheme supported by EZID. As usual, EZID will provide an easy creation, resolution and maintenance mechanism, allowing for automated generation on demand, and arbitrary metadata. More information about URNs is available here.
The ability to request one identifier at a time may be very attractive to small museums, non-profits and unaffiliated researchers who need only a small number of identifiers.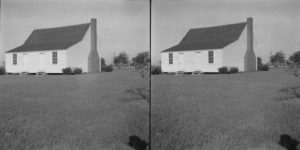 2. Establish a live replica of the ARK (and URN) resolver service to ensure high availability, faster resolution, and resolver disaster protection.
EZID clients and researchers accessing materials referenced by EZID ARKs will be very glad that the ARK resolver will be replicated. This is the first of several envisioned globally distributed replicas. At the present time, the resolver is backed up, of course, but there are no hot failovers, so service interruptions are a possibility. We have been fortunate to date that these have been extremely limited. However, prudent planning demands a more rigorous approach.
For those who wish to follow the project, the EDINA project website will be available off of the EDINA home page from the projects drop down box at the top. If you have any questions, please contact the EZID Team (http://n2t.net/ezid/contact) from the UC Curation Center at CDL.