New on OAC and Calisphere: Local History Digital Resources
CDL is pleased to announce the online publication of approximately 2,000 diverse materials documenting local people, places, and events throughout California in the Online Archive of California (OAC) and Calisphere.
The images were produced during the 2010-2011 Local History Digital Resources Project (LHDRP), a training and digitization program for libraries with local history materials.  Over the past year, ten libraries each selected, scanned, and catalogued approximately 200 items for inclusion in OAC, Calisphere, and local websites.  They are now broadly available to the UC community and the general public.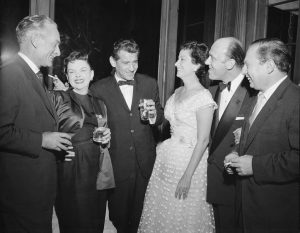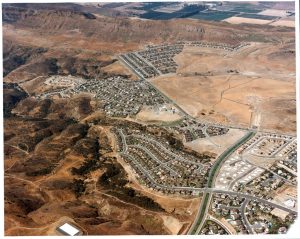 The new material spans an array of interesting topics and regions, from the immigrant experience in wine country, to military life in Monterey, to the glamour of Hollywood. The following is a summary of collections by institution:
Banning Library District: Photographs, historic letters, and documents chronicling the history of the San Gorgonio Pass, from the 1880s to the 1960s.
California State University, Monterey Bay Library: Photographs documenting the history of Ford Ord, one of the largest U.S. Army installations in the country, and materials tracing the early growth of the university.
Los Angeles Philharmonic Archives: Photographs depicting venues, composers, and musicians at the Philharmonic, as well as movie stars performing and attending concerts at the Hollywood Bowl.
Monterey County Free Libraries: Postcards and photographs showing early industry, agriculture, buildings, and culture in Monterey County, and events like the oil fire of 1924 and farm labor camps in the 1960s.
Monterey Park Bruggemeyer Library: Photographs documenting commercial, public, and residential buildings; annual events; and portraits of families and significant individuals from throughout San Gabriel Valley.
Museum of Performance and Design, Performing Arts Library: Materials showing the history of performance spaces in the San Francisco Bay Area, 1860-1960, including photographs, seating charts, and playbills.
Rancho Cucamonga Library Services: Photographs depicting buildings, wineries and orchards, and people of local significance throughout the region, as well as ephemera such as postcards, wine labels, and brochures.
Sonoma County Library (http://www.calisphere.universityofcalifornia.edu/browse/publisher/Sonoma+County+Library) : Materials from the Wine Library documenting agriculture and immigrant life, including images of the Italian Swiss Colony—a utopian agricultural cooperative founded in the late 1800s.
Thousand Oaks Library: Personal documenting the early history of the Conejo Valley, including historical images from the News Chronicle photograph archive.
West Valley College Library: Photographs from the college's early history collection, which depict people, buildings, and the landscape before construction of the campus, and provide a window into the development of the community college system in California.
Congratulations to this year's LHDRP participants!
The LHDRP is supported by the U.S. Institute of Museum and Library Services under the provisions of the Library Services and Technology Act, administered in California by the State Librarian.