New feature on Calisphere: Local History Mapped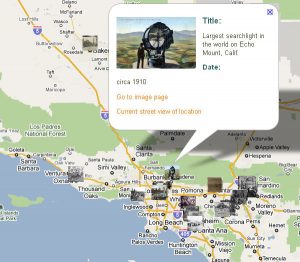 Travel through California history with Calisphere's newest feature: a set of interactive maps with hundreds of images from the past century, plotted at the locations they depict.
With Local History Mapped, users can explore their neighborhoods and beyond by browsing five maps of California, each on a different theme: civic buildings, disasters, transportation, city scenes, and everyday life. The images in the maps span all the major regions of California, from the coast to the Central Valley, the desert to the mountains.  They show a variety of people, places, and events from the late 19th to the mid-20th centuries.  All of the maps can be accessed directly from the Calisphere homepage.
Associated with each map is a historical essay that gives some background to the topic and contextualizes a selection of images. A "teacher's toolbox" is also provided to help K-12 educators incorporate them into lesson plans and class activities.
One of the most fun and interesting ways to engage with Local History Mapped is to use the street view function to compare and contrast past images with the modern landscape.  Some of the old buildings and structures are still standing, while other views and street scenes have changed dramatically. For example, the civic buildings map shows the State Capitol in Sacramento during its construction and as it looks today.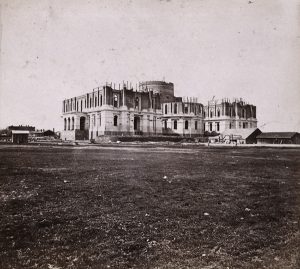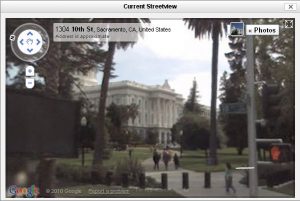 Local History Mapped was developed as part of the Local History Digital Resources Project (LHDRP).  LHDRP is supported by the U.S. Institute of Museum and Library Services under the provisions of the Library Services and Technology Act, administered in California by the State Librarian.