A fond farewell and many thanks to Jayne Dickson
Please join the California Digital Library (CDL) in wishing a fond farewell and many (many!) thanks to our wonderful colleague, Jayne Dickson, who will retire from UC at the end of June 2023.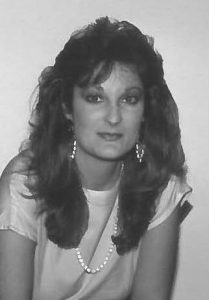 Jayne joined the UC Division of Library Automation (DLA) in August 1986. At DLA and then CDL, Jayne has been a trusted partner and collaborator in leading and co-operating Information Services and the CDL Helpline, which provide the first lines of contact for many CDL programs and services. We have all benefited from Jayne's expert problem-solving and triaging across a wide range of technical issues and end-user questions; her deep knowledge of the CDL portfolio and campus needs; and her commitment to the success of her colleagues, as well as UC faculty, students, researchers and staff and CDL's broader end-user community. Jayne has also served as the editor of CDLInfo, CDL's monthly newsletter and the main information conduit for notifying campus stakeholders about our latest services and resources. Jayne has actively distributed CDL information with a sharp editorial eye, while also amplifying and celebrating the achievements of fellow CDLers.
With Jayne's retirement, we will miss her appreciation for clarity and panache for collaborating and sharing with others. We will also greatly miss her kindness, amazing sense of humor and incredible style.
Reflecting on her time at CDL, Jayne's highlights include investigating and responding to questions and issues, and working with her colleagues across DLA, CDL and the campuses. In retirement, she plans on getting a puppy and experiencing some "happy chaos."
Jayne's last day is Thursday, June 29. CDL will celebrate her many contributions at a coffee social on June 27.