Josh Maloney joins LBNL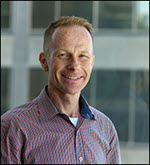 Josh Maloney, CDL Business Operations Manager, has accepted a position as a Senior Financial Analyst with Lawrence Berkeley National Lab. His last day with CDL will be July 2. Josh joined CDL at a time of great change just after the audit; he took it all in stride, rolled up his sleeves and has made a positive difference for the CDL.
We want to thank Josh for his contributions over the past 3 years and wish him well in his new position.