CDL Job Opening: Discovery & Delivery Senior Systems Analyst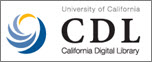 About You
We're looking for a problem-solver and creative thinker, someone who can work as an independent detective to understand the root of a problem and come up with customer-oriented solutions. The ideal candidate is a clear communicator who can effectively collaborate with diverse stakeholders, and who loves working with both technologies and people. This person will also have experience in data analytics and data-driven outcomes assessment.
About the Position
The Senior Systems Analyst works to configure, maintain, and improve the technical systems that underpin the UC Libraries' discovery and delivery functions, including the systemwide integrated library system (SILS), link resolver, resource sharing technologies, and electronic resources management systems. This position also works on library data analytics for the UC Libraries.
Though our preference is for the Senior Systems Analyst to work in the Oakland office, applicants from outside the Bay Area who wish to work remotely during Pacific Time workday hours will be given equal consideration.
This position has an annual salary range of $105,000 – $110,000 with benefits.
About Us
We are the California Digital Library's Discovery & Delivery Team, based in Oakland, California. We are continuously planning and building the next generation of library services for the University of California and beyond. We need you to help us make it happen. Read more about what we do.
CDL welcomes and encourages diversity and seeks applications and nominations from individuals from underrepresented groups. CDL seeks to recruit and retain a diverse workforce as a reflection of our commitment to serve the people of California, to maintain the excellence of the University of California, and to offer our students richly varied disciplines, perspectives, and ways of knowing and learning.
Get the details and apply here. If you are a current employee of UCOP please use this link instead. Applications will be accepted until October 31, 2020.