HathiTrust October Member Meeting, Community Week, & Call for Presentations

2020 Member Meeting: Library Interdependence 
This October, there will be no sojourn of HathiTrust staff and member representatives, library directors and deans to Chicago as is typical. Owing to COVID-19 and social distancing, HathiTrust's annual Member Meeting, taking place on October 22nd, will be virtual for the first time ever and this year's theme is a timely one: library interdependence. The online-only event will focus on establishing a shared understanding of how library interdependence manifests in existing HathiTrust programming, services, and collections, as well as in possible future collaborations.
HathiTrust Community Week: October 26-29
Anyone affiliated with a HathiTrust member library is welcome to participate in HathiTrust's first ever Community Week virtual conference, beginning the Monday following the Member Meeting.  HathiTrust Community Week sessions will  showcase member topics, initiatives, and expertise relating to HathiTrust. 
Community Week Call for Presentations
Do you have a HathiTrust story to tell? Have you been involved with a HathiTrust project or have you worked closely with HathiTrust users? UC is a founding member of HathiTrust and roughly one quarter of the digital content in HathiTrust comes from UC Library collections. Community Week is a great opportunity for UC to share our HathiTrust expertise and experience with each other and with all HathiTrust members. 
Consider proposing sessions related to the conference theme of "Interdependence and HathiTrust," specifically programs that address:
Moving from individual advocacy to collective action.
Utilizing HathiTrust services and programs to enhance beneficial interdependence.
First-hand examples of challenges to interdependence and how to overcome them.
Presentation Length: 30-60 minutes long
Presenters: Individuals, teams, panels, or combinations  – new voices and perspectives are welcome!
Formats: Must be online/virtual, including: Traditional slide presentations, panel discussions, open discussions, demonstrations, how-to videos, combination of these formats
Topics to consider: Collections, Discovery & Access, Teaching & Learning, Shared Print, U.S. Federal Documents, Print-disabled Access, User Support, Copyright Review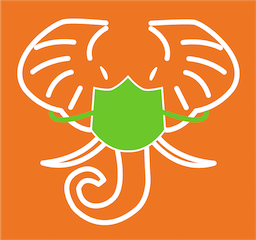 A few ideas:
Emergency Temporary Access (ETAS) implementation – how has it served your institution and patrons?
Discovery and promotion of ETAS (or HathiTrust generally)
Adding HathiTrust links to your catalog
Creating an ETAS how-to video
Overcoming digitization challenges
How is HathiTrust incorporated into your reference work?
Opening UC copyright owned content?
Metadata remediation to improve discovery or open more content
Any good user stories you'd like to share
Proposal Due Date: August 12
For More information