University of California Press ebook Collection Now Available
The UC libraries have acquired a comprehensive collection of ebooks from the University of California Press (http://uclibs.org/PID/432800). The acquisition, which was funded by CDL, gives UC libraries perpetual access to nearly every UC Press title published since 1928, including the 2020 frontlist. In total, UC has gained access to 5,193 titles from UC Press, which was founded in 1893 and is the sixth largest university press publisher in the United States.
The titles are accessible now on the DeGruyter platform, and are currently being cataloged by members of CDL's Shared Cataloging Program. DeGruyter, an independent, academic publisher which has been in business for 270 years, recently started a University Press Library program, in which it partners with prestigious university presses to offer their titles in digital format with multi-user, unlimited access and no Digital Rights Management (DRM).
Two systemwide groups, the Shared Content Licensing Committee (SCLG) and the ebook Strategies Team, advised and supported CDL in the decision to acquire these collections. These groups have seen existing holdings of UC Press titles, in both ebook and print format, receive high usage over the years. As a result, SCLG has sought to acquire more UC Press titles and expand access to existing holdings by purchasing rights in ebook format. Similarly, the ebook Strategies Team has noted strong interest in UC Press titles via the Demand-Driven Acquisitions (DDA) program it has been managing. Under this program, a set of UC Press ebooks are visible to library users, and UC libraries purchase individual titles only when a user interacts with the book in a certain number of defined ways (page views, session time, etc.). Titles purchased in a DDA program, however, have a higher cost especially when administrative costs are considered, as DDA programs can be time-consuming and complex to manage. Now that the UC system owns the comprehensive UC Press collection, the DDA program for UC Press titles can be discontinued. Most importantly, nearly every title published in the last 100 years from our own university press is available conveniently and perpetually to the UC community.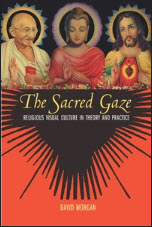 David Morgan
The Sacred Gaze
Religious Visual Culture in Theory and Practice
University of California Press  |  2005
https://california.degruyter.com/view/title/574756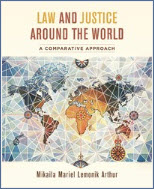 Mikaila Mariel Lemonik Arthur
Law and Justice around the World
A Comparative Approach
University of California Press | 2020
https://california.degruyter.com/view/title/580747