"They Were Really Us": The UCSF Community's Early Response to AIDS — A New Exhibition on Calisphere
When HIV/AIDS first seized the nation's attention in the early 1980s, it was a disease with no name, known cause, treatment, or cure. Beginning as a medical mystery, it turned into one of the most divisive social and political issues of the 20th century. The University of California, San Francisco (UCSF) was at the forefront of medical institutions trying to understand the disease and effectively treat early AIDS patients.
Drawing on materials from the AIDS History Project collections preserved in UCSF's Archives and Special Collections, the UCSF Library presents "They Were Really Us": The UCSF Community's Early Response to AIDS, a new digital exhibition on Calisphere that highlights the ways UCSF clinicians and staff addressed HIV/AIDS from its outbreak in the 1980s to the foundation of the AIDS Research Institute in 1996. 
From medical professionals defining the disease and developing a model of care, to activists calling for treatments and public education, this exhibition amplifies the resilience of a community not only responding to its local needs, but also breaking ground on a larger scale with efforts that continue to impact HIV/AIDS care and research today.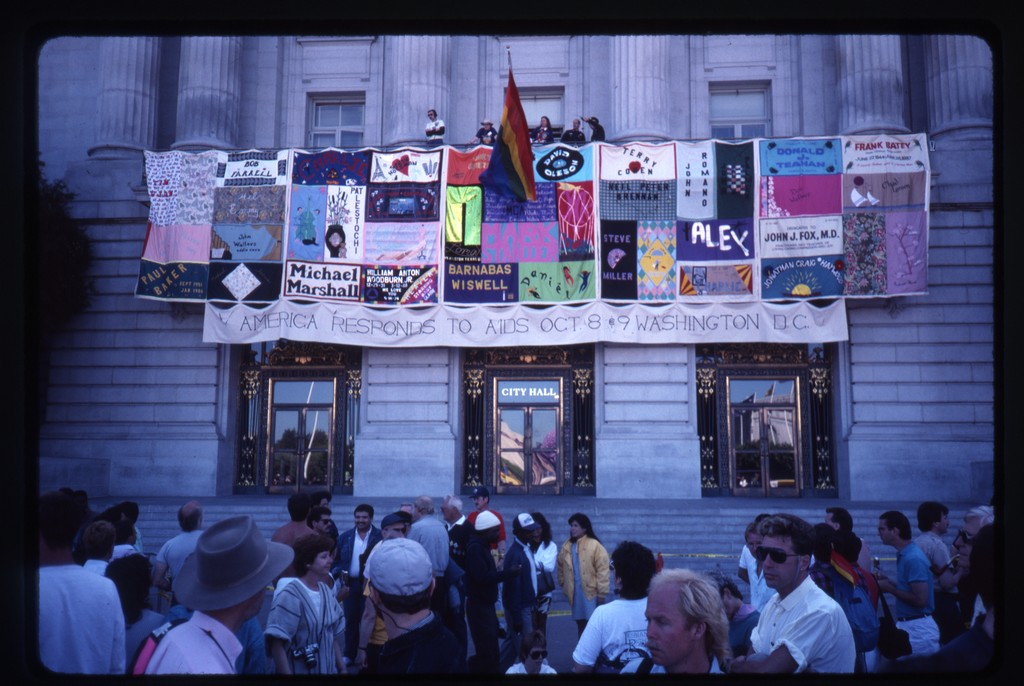 This exhibition, including the digitization of materials used in this exhibition, has been made possible in part by a grant from the National Endowment for the Humanities (PW-253755-17) "The San Francisco Bay Area's Response to the AIDS Epidemic: Digitizing, Reuniting, and Providing Universal Access to Historical AIDS Records," awarded to the UCSF Library in 2017-2020.
About UCSF Archives and Special Collections
UCSF Archives and Special Collections identifies, collects, preserves, and maintains rare and unique materials to support research and teaching of the health sciences and medical humanities and to preserve UCSF institutional memory. The Archives serve as the official repository for the preservation of selected records, print and born-digital materials, and realia generated by or about the UCSF, including all four schools, the Graduate Division, and the UCSF Medical Center.
About Calisphere
Calisphere provides free access to California's remarkable digital collections, which include unique and historically important artifacts from the University of California and other educational and cultural heritage institutions across the state. Calisphere provides digital access to over one million photographs, documents, letters, artwork, diaries, oral histories, films, advertisements, musical recordings, and more.
Calisphere Exhibitions are curated sets of items with scholarly interpretation that contribute to historical understanding. Exhibitions tell a story by adding context to selected digital primary sources in Calisphere, thereby bringing the digital content to life. Calisphere Exhibitions are curated by contributing institutions and undergo editorial review. We are currently refining these processes, which are outlined in the Contributor Help Center. Please contact us if you're interested in learning more about Calisphere Exhibitions.