Alexander Street Historical Collections migrate to the LAZR Platform
According to ASP's migration information webpage, several Alexander Street legacy products are moving to the LAZR platform effective June 30, 2020.
Affected UC-licensed resources are:
Key Benefits
Newly-enhanced Alexander Street LAZR platform–The modernized interface will consider the device being used (large monitors, standard desktops, laptops, tablets, and smart phones) and will match the display to that device. The Alexander Street platform is also Counter 5 compliant.
Modern research experience, guiding discovery, access and management of content sources. The new platform allows for easier navigation and discoverability of content. It is also easier to search within a document on the new instance on the LAZR platform.
Cross-searchable with other entitled Alexander Street databases, including all letters and diaries collections, etc. See informational webpage for details.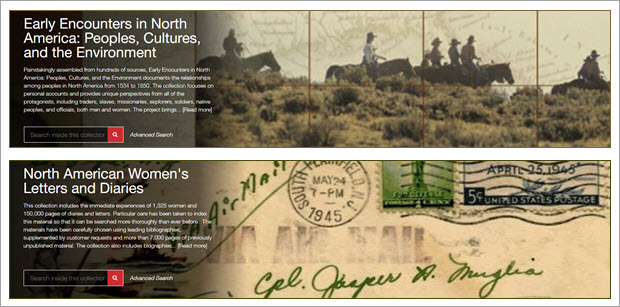 UCSB's Jane Faulkner (faulkner@ucsb.edu) is the Resource Liaison for these ASP resources.