EarthArXiv announces new partnership with California Digital Library to host earth sciences preprint service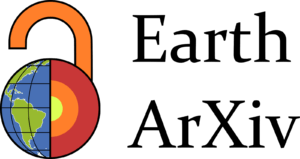 The Advisory Council of the EarthArXiv preprint service for earth sciences is pleased to announce a partnership with the California Digital Library (CDL) that will support EarthArXiv's mission, future growth, and long-term sustainability. Core to this partnership will be the transition of EarthArXiv's preprints server – including public display and submission management – from the Center for Open Science to the eScholarship Publishing program at the CDL.
CDL will host EarthArXiv using Janeway, an open source publishing platform developed by the Centre for Technology and Publishing and the Open Library of Humanities at Birkbeck University of London. EarthArXiv's Advisory Council will maintain ownership and control over the preprint server, while the eScholarship Publishing team will contribute to the development, support, and maintenance of the Janeway platform.
Since its founding, EarthArXiv has partnered with the Center for Open Science to host its content online. Recently, however, financial considerations made it necessary for the Advisory Council to explore alternative hosting partners. "After several organizations stepped up to offer new partnerships (for which EarthArXiv will always be grateful), the Advisory Council voted unanimously to partner with the team at the California Digital Library," said Bruce Caron, one of the founders of EarthArXiv.
"We are thrilled to be partnering with EarthArXiv to support immediate open access to important work in the earth sciences," said Catherine Mitchell, Director of Publishing, Archives, and Digitization at CDL. "Preprint servers play an increasingly crucial role in scholarly communication, as researchers seek to share their work and engage their colleagues farther upstream in the publication process. We believe that academic institutions like the University of California have a role to play in supporting these research communities and in encouraging the rapid and open circulation of their research findings."
James Frew, Associate Professor in the Bren School at UC Santa Barbara added, "The earth sciences are well-represented at UCSB, and open-access preprint services are crucial to their continued growth. Combining the science-focused distributed governance of EarthArXiv with the long-term stewardship of CDL is a dream solution for us."
Work will begin immediately to adapt the Janeway platform's preprints functionality to meet the needs of the EarthArXiv community. "We are delighted," added Martin Paul Eve, Professor of Literature, Technology and Publishing at Birkbeck, University of London, "to have this opportunity to work with CDL and EarthArXiv to develop Janeway's preprints facility. Janeway was always designed as an extensible platform and we have quietly had the ability to handle preprints for some time. This new partnership will galvanize development on this aspect of the platform and provide others with the ability to re-use our work."
EarthArXiv authors and readers should expect minimal disruptions to the service, and improved functionality when the site transitions to its new home in Summer 2020.
To receive progress updates, you may join the EarthArXiv Loomio group or follow the announcement discussion at: https://bit.ly/ea_preprints_update.
About the partners
EarthArXiv
Since it was launched October 23, 2017, the EarthArXiv preprint service has added nearly fifteen-hundred papers—preprints or postprints—to its repository. EarthArXiv is governed by an international team of volunteers: the EarthArXiv Advisory Council. It has an active social media presence on Twitter @eartharxiv. More at: eartharxiv.github.io
California Digital Library (CDL)
As the consortial digital library for the University of California system, CDL provides transformative digital library services, grounded in campus partnerships and extended through external collaborations, that amplify the impact of the libraries, scholarship, and resources of the University of California. CDL's eScholarship Publishing program offers a comprehensive open access publishing program for journals, monographs, conference proceedings, and other original scholarship. More at: cdlib.org/about and escholarship.org
Janeway
Janeway is a press, journal, and preprints management system developed by the Centre for Technology and Publishing and the Open Library of Humanities at Birkbeck, University of London. More at: janeway.systems
Contact Info
California Digital Library
Justin Gonder
Senior Product Manager, eScholarship Publishing
justin.gonder@ucop.edu
EarthArXiv
Tom Narock
Co-Founder and Member of the EarthArXiv Advisory Council
Thomas.Narock@goucher.edu
Christopher Jackson
Co-Founder and Member of the EarthArXiv Advisory Council:
c.jackson@imperial.ac.uk
Janeway
Martin Paul Eve & Andy Byers
https://janeway.systems/contact/