HathiTrust Roundup: New Outreach Tools, Webcasts, and Research Center Workshops for HathiTrust Member Libraries
HathiTrust Digital Library has expanded its support resources with a new patron engagement toolkit; a set of member webcasts to share best practices and lessons learned; and a spring offering of HathiTrust Research Center (HTRC) workshops.
HathiTrust Member Toolkit
HathiTrust's new member toolkit contains info sheets and search tips designed to help students, researchers, and reference staff  make the most of HathiTrust resources, including the 17 million digitized books and serials contributed by the UC Libraries and other members. In addition to PDF handouts, two videos are included: "How and Why to Log in to HathiTrust" (5 minutes) and "Discovering and Re-discovering HathiTrust" (58 minutes). The materials in the toolkit are CC0-licensed and libraries are welcome to share the content and/or link to it from their publications and websites.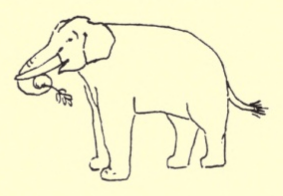 "Mapping the Elephant" Member Webcast Series
This series of five webcasts by HathiTrust  members focuses on how HathiTrust participation has advanced their library, research, teaching, or institutional mission. Greg Cram of the New York Public Library kicked things off on January 28th with a presentation on their ambitious project to make it easier to determine if a book is in the public domain by improving access to the Catalog of Copyright Entries. 
Four more webcasts are scheduled: 
February 12th: "Expanding Access through Collaboration: Stanford, Yale, and Copyright Review" (Daniel Dollar, Associate University Librarian for Scholarly Resources, Yale University Library)
February 25th: "Magnifying Value: A Look at HathiTrust Through a Preservation Lens" (Andrew Hart, Preservation Librarian, University of North Carolina at Chapel Hill)
March 10th: "TRAIL: How a grassroots digitization effort became HathiTrust's 24th largest content contributor" (Mel DeSart, Head, Engineering Library and Head, Mathematics Research Library at the University of Washington & current Chair of TRAIL; Sinai Wood, Government Documents Librarian at Baylor University and Coordinator of TRAIL's Collections Working Group)
March 25th: "Success with HTRC Workshop at McGill Library." (Joseph Hafner, Associate Dean, Collection Services, McGill University Library)
Each webcast requires registration and is open to HathiTrust members and non-members alike.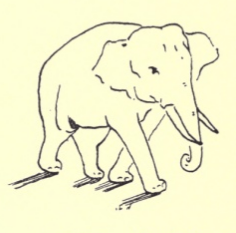 HTRC Spring 2020 Workshops: Registration is Open
Registration for HathiTrust Research Center's (HTRC) spring workshops is now open! These day-and-a-half-long sessions aim to develop a community of users, teachers, and supporters of computational text analysis using HathiTrust data. Each event consists of one full-day "train-the-trainer" session for librarians and a half-day introduction to text mining for researchers (only a few librarian attendees from the first day session will be invited to stay for the second day). The HTRC Workshop dates and locations are as follows:

March 3rd & 4th: University of Iowa

April 7th & 8th: Southern Methodist University

April 15th & 16th: University of Colorado Boulder

May 12 & 13th: Princeton University

While the host campus gets priority registration, 5 seats in each workshop are reserved for attendees from other HathiTrust member institutions.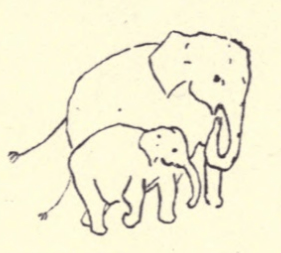 Illustrations are from "The Life of an Elephant" by Sir Eardley-Wilmot; illustrated by Iris Eardley-Wilmot