UC & HathiTrust Celebrate Public Domain Day 2020
On January 1, 2020, the HathiTrust Digital Library opened more than 45,000 digital volumes for full view reading access for U.S. users (see HathTrust's 1924 Publications collection), marking the second recent expansion of the public domain in the United States. The first such expansion occurred on January 1, 2019, when works first published in 1923 entered the public domain, resuming an annual process that had been frozen for 20 years. This year's expansion includes works published in 1924.
Why does public domain expansion matter?
Books in the public domain are available for much broader use than those still under legal restrictions–they can  be shared, copied, quoted, translated, used for derivative works and commercial purposes, and significantly for HathiTrust and other digital libraries, made available in digital form without fear of copyright infringement.  Each year's expansion thus substantially increases the set of material more readily accessible for any number of uses.
What is the United States public domain expansion and why was it on hold?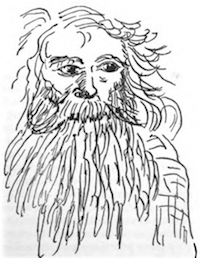 When a book's copyright term expires it becomes part of the public domain. For works published in the United States before 1978, the length of copyright protection is based on the year of publication. Until 1999, U.S. copyright law protected works published before 1978 for at most 75 years, and each January 1st the U.S. public domain grew as copyright expired on books published 76 years previously. In 1999, another 20 years were added to the 75-year term following passage of the Copyright Term Extension Act of 1998. This meant works published in 1923 through 1977 were now protected by copyright for 95 years. Consequently, the yearly public domain expansion was on hold until January 1, 2019 when the first of the 95-year copyright terms expired, and all works published in 1923 entered the public domain. As of January 1, 2020 all works published in 1924 are now also in the public domain. Readers and researchers can expect annual public domain expansions in the years ahead, unless Congress changes copyright law. 
What about users outside the United States?
Copyright term varies by country. While all works published in 1924 are now public domain in the United States, they may still be under copyright in other countries. Only those 17,000 HathiTrust digital volumes originally published in the United States in 1924 are available for full view access to users worldwide. Works published outside the United States in 1924 are only available for full view access to HathiTrust users in the United States.
Kudos to the University of California and HathiTrust!
More than 13,500 of the newly opened HathiTrust volumes were digitized from the University of California Libraries' collections. Since 2006, nine UC campuses and both Regional Library Facilities have contributed digitized volumes to HathiTrust. 
The newly opened volumes include this selection of notable books and musical scores from UC Libraries:
Novels
Collected Works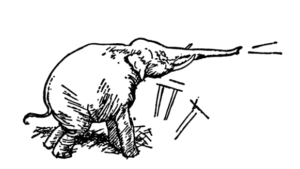 Children's Literature
Non-Fiction
German Literature & Philosophy
In German
In English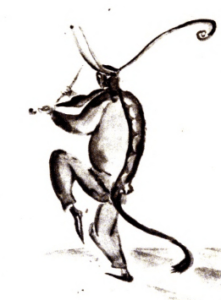 Musical Compositions
---
Authors and Copyright Holders Can Help
If you are an author or publisher with a work in HathiTrust, you can do your own bit to expand the public domain, or simply allow access to your work by applying a Creative Commons License to it. HathiTrust has a simple form copyright holders may use to declare their work to be public domain (via CC Zero) or to apply a Creative Commons License.
---
For More Information