Biochemical Society Journals move to the Silverchair platform in October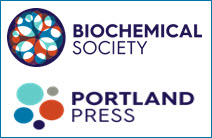 The Biochemical Society Journals via Portland Press will switch from the Highwire Press to the Silverchair platform on Tuesday, October 8, 2019.  Per the vendor, permanent redirects will be available at homepage, issue and article levels starting October 8th.
All UC campuses license the Biochemical Society Journals Archive; front file is licensed by B (+ LBL), D, LA, SD and SF.
Journal Titles
Biochemical Journal
Clinical Science
Biochemical Society Transactions
Emerging Topics in Life Sciences
Bioscience Reports (full open access)
Essays in Biochemistry
Neuronal Signaling (full open access)
Features of new platform:
Improved user experience, ease of navigation, powerful search functionality, and recommended reading.
Shibboleth authentication.
COUNTER 5 usage reporting.
Readers will have the choice of viewing articles in standard, linear view or in split-view mode, which enables figures and tables to be view next to the associated article text.
Altmetric tracking for every article.
In addition, The Biochemist, the free bimonthly magazine of the Biochemical Society, will be available on the platform.