Welcome Rachel Lee, P&SC's New Publications Manager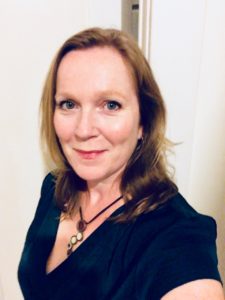 The Publishing & Special Collections Group welcomes Rachel Lee as the new Publications Manager for eScholarship! Leveraging her deep expertise in journal publishing, Rachel will develop new programs and materials to support the success of the 80+ open access journals currently published in eScholarship today, and will revitalize the program under which we establish new journals in our growing collection. Rachel will also be working with UC editors of existing subscription journals who are interested in 'flipping' to open access by moving their journals to eScholarship.
Rachel comes to us from UC Press where she has already been serving as Publications Manager for the press's journal titles in the humanities and social sciences. Prior to becoming Publications Manager, Rachel served as the press's library liaison and also worked on their marketing team. She has also worked in various publishing, marketing and accounting capacities at Elsevier, Blackwell and Oxford University Press.
Rachel received her B.A. from Oxford Polytechnic, where she studied history and politics. She is fluent in French, has a working knowledge of German, and in her free time she participates in triathlons and runs marathons!
Welcome, Rachel!