Many Gale resources will redirect to HTTPS effective July 17
On July 17, 2019, many Gale resources will be permanently redirected to the new https://*.gale.com domain. This is a change in URL only.  Updated proxy information has been sent to the campus proxy contacts; no other work or changes on our part are anticipated.
Archives of Sexuality & Gender, Contemporary Women's Issues, Gale Virtual Reference Library, Literature Resource Center, Nineteenth Century Collections Online, Scribner Writer Series, The Times Digital Archive, Twayne's Author Series, U.S. Declassified Documents Online, World Scholar: Latin America and the Caribbean.
Please contact the CDL Helpdesk if you encounter any problems with access to these resources following the July 17 transition.
For a full list of Gale resources and their anticipated switchover dates, please see https://support.gale.com/doc/https.
From https://support.gale.com/doc/https: "Gale strives to protect the right to privacy for library users. We have adopted HTTPS to encrypt patron traffic so that it cannot be compromised. The chart below outlines the products that support the HTTPS protocol today. HTTPS access for these products will become mandatory in summer 2019. This will encrypt patron traffic, ensuring that data between a patron's browser and Gale products cannot be compromised. We are also making a change so that products will begin directing to *.gale.com instead of *.galegroup.com."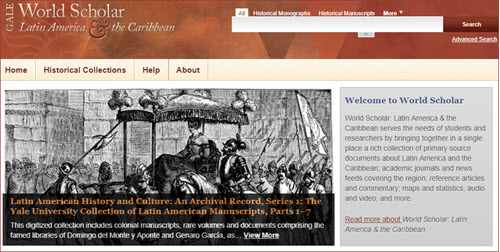 UCR's Carla Arbagey (carla.arbagey@ucr.edu) is the Resource Liaison for Gale Resources.