Alexander Street Press platform upgrade (Video Databases)
Alexander Street Press will be moving their video-only collections on a new platform starting July 10th, when the collection URLs will be redirected. According to ProQuest's press release, "The new interface is simpler and faster with a continued focus on content and features for the academic market – including on-screen transcripts, clip-making abilities and single-sign-on technology for seamless use with learning management systems."
The new interface is only for video, so text and primary source material won't be on the new interface. Videos from multimedia collections will be discoverable on the new interface, but will also display a link showing users that the video is part of a larger database, so that if users wish to navigate to the full collection, they can easily do so.
Systemwide-licensed databases affected include: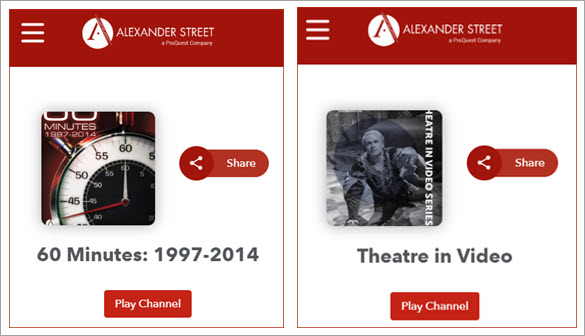 SCP has updated the PIDs for these resources.