OCLC's SCIPIO database cancelled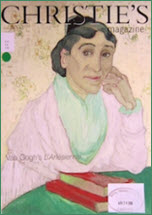 SCIPIO, Art and rare book sales/auction catalogs database, was cancelled effective June 30, 2018. Originally activated systemwide as part of OCLC's Base Package of databases, SCIPIO was cancelled last year in response to the 2017-18 database review.
The delete record for this resource will be sent to campuses next Monday. Please remind library webmasters to remove this database from the complete list of databases unless your campus has licensed this resource locally.