UC Libraries Open UC Publications for Worldwide Access in HathiTrust
Librarians at UC Merced and UC San Diego recently completed projects to open University of California publications in the HathiTrust Digital Library and make them available for worldwide access. To accomplish this, they used HathiTrust's Rights Holder Creative Commons Declaration Form (CCDF) to open sets of their institutions' copyright-owned volumes by applying Creative Commons Licenses to the works.
HathiTrust's CCDF enables rights holders to apply a Creative Commons license to either dedicate their work to the public domain (CC Zero dedication) or license their work for use and reuse with certain requirements of the user. Creative Commons licenses build on existing copyright law and allow authors and other rights holders to easily share their works.

UC Merced Makes Agricultural Publications Available
Last summer, Emily Lin, Head of Digital Curation and Scholarship, and Lisa Vallen, then project Archivist for UC Cooperative Extension Archives, began a successful project at UC Merced to open UC Agriculture and Natural Resources (UC ANR) volumes using HathiTrust's CCDF. They worked with CDL's Mass Digitization team to formulate queries in order to identify publications authored or published by UCANR entities. After consultation with and review by UCANR, over 1,000 volumes have been opened for worldwide access. These include the complete run of Hilgardia, the primary technical publication of UCANR published from 1925-1995; California Extension Service Circulars dating back to 1903; Leaflets, covering topics ranging from insect diseases to generating biogas fuels from manure; and reports of the California Water Resource Center; all are available in the HathiTrust featured collection: University of California Division of Agriculture and Natural Resources, UCANR Publications.
UC Merced's work to open UC's agricultural publications is part of an effort by other university libraries across the country to open their agricultural publications. UC Merced's work builds on the success of Texas A&M and Cornell University to open many of their agricultural works. Others include University of Hawaii, University of Illinois, University of Florida, University of Texas, University of Maine, New York State College, and University of North Dakota.
UC Merced's efforts to open agricultural publications is only small part of a much larger project they are undertaking with UC ANR to digitize and make public over a hundred years of agricultural history in California.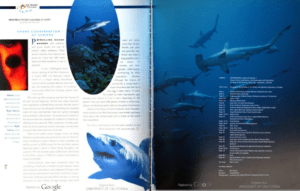 UCSD Opens Scripps Institution of Oceanography Publications
This winter, Amy Butros, UCSD Library's subject specialist for Earth and Marine Sciences and liaison librarian for the Scripps Institution of Oceanography, completed a project to open over 500 volumes of research, reports, and bulletins published by Scripps. She worked with a team from the  Scripps Editorial & Publications Committee and received approval from the Scripps Director to use HathiTrust's CCDF to apply Creative Commons licenses to volumes from the Bulletin of the Scripps Institution of Oceanography, SIO Reference Series, California Coastal Data Collection Program, and the SIO Center for Coastal Studies' Cruise Reports. These volumes (and others) are now available for worldwide access as part of HathiTrust's Scripps Institution of Oceanography collection. Subsequent to this initiative, UCSD created a process to streamline the future use of the CCDF to open Scripps publications.
Mass Digitization Team Advice & Support
CDL's Mass Digitization team provided support and non-legal advice for the above projects. UC librarians, faculty, and researchers are welcome to contact us if they are interested in opening UC publications in HathiTrust. The CCDF may be used to open a single volume, a set of volumes, or multiple volumes (however it cannot be used to open a single article or chapter within a volume). HathiTrust's CCDF may be used by any rights holder to open their works in HathiTrust for world wide full view access. Individual rights holders interested in opening their works may contact us for support or non-legal advice, or they may contact HathiTrust directly.
Additional Information