RAND California cancelled as of May 1st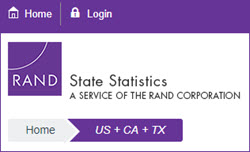 As part of the Tier 1 Database Cancellation review, the CDL license for RAND California (State Statistics) has been cancelled effective May 1, 2019. Campuses may continue their access by subscribing locally.
The delete record for this resource will be sent to campuses next Monday (5/13/19).