Clarivate Analytics' InCites JCR and ESI URL change
Clarivate Analytics' InCites Journal Citation Reports (JCR) and Essential Science Indicators (ESI) will be available via a new URL starting February 15th. A temporary redirect will be in place from February 15 – 28, 2019.   There is no additional change to functionality.
JCR and ESI can be accessed via the following PIDs:
If you have hardcoded links to these resources, CDL recommends using the PIDs. If direct URLs are needed, please use https://jcr.clarivate.com or https://esi.clarivate.com respectively.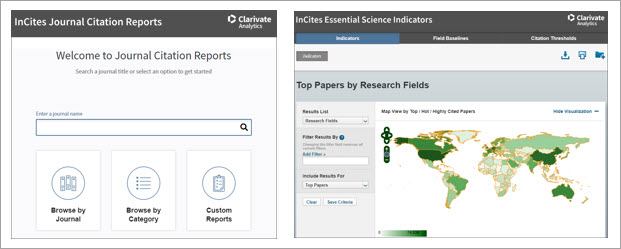 Ruth Gustafson (UCD, ragustafson@ucdavis.edu) is the Resource Liaison for the Web of Science and InCites products.