MagazinePlus & WhoPlus database transition includes new database – BookPlus
<![CDATA[With the renewed MagazinePlus license, users on the 5 participating campuses (Berkeley, Davis, Merced, San Diego and Santa Barbara) now have access to three databases: MagazinePlus, BookPlus, and WhoPlus. MagazinePlus: http://uclibs.org/PID/4880   (B, D, M, SD, SB; on the Nichigai web service platform) BookPlus: http://uclibs.org/PID/329416     Access is limited to10 simultaneous users with an additional WhoPlus: http://uclibs.org/PID/262191              limit of 1,500 total searches across all databases.

MagazinePlus: Journal index database to Japanese periodical literature. "Indexes to journal and magazine articles from Japan published since the Meiji period (1868-1912) and essays included in festschriften, conference papers, books, annuals, and research reports since 1945.
Dates of coverage for major MagazinePlus titles:
Zasshi kiji sakuin: 1948 – NDL Digital Collection: Meiji period (1868-1912) through 1945 Ronbunshu: 1945- Gakkai nenpo: 1945- Ippan, Sogo, Bijinesushi: 1981- Shinkutanku zasshi: 2000-
Quick Guide (in Japanese): http://www.nichigai.co.jp/database/pdf/QG_mag_A4.pdf.
[Updated weekly]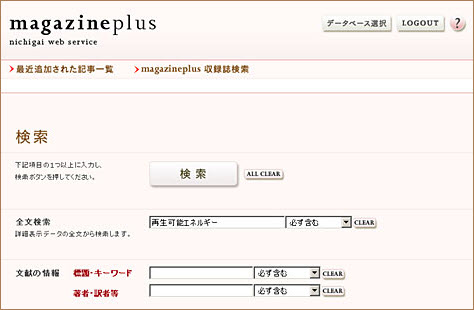 BookPlus: Bibliographical/biographical database.  Bibliographical information for monographs published since 1926; summaries and tables of contents for monographs published since 1986; photographic images of covers for monographs published since 2000; author's information for monographs published since 2001; classified publications lists for monographs published during the past two weeks. Quick Guide (in Japanese): http://www.nichigai.co.jp/database/pdf/QG_book_A3.pdf.

[Updated Daily]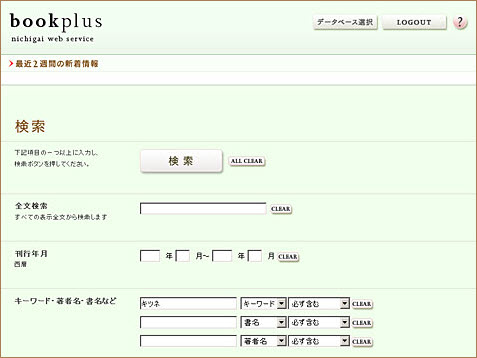 WhoPlus: Contains biographical information of 330,000 prominent figures active in Japan and e-version of several biographical reference dictionaries.

Quick Guide (in Japanese): http://www.nichigai.co.jp/database/pdf/QG_whoplus_A3.pdf.

[Data update: irregular]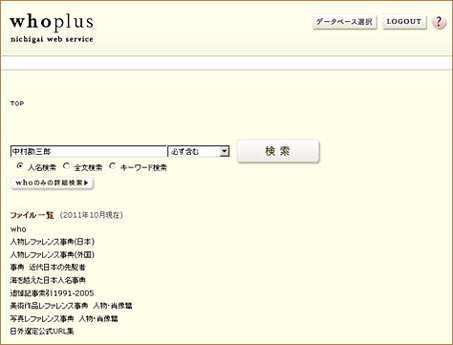 Toshie Marra (UCB) is the contact person and Resource Liaison for the Nichigai resources. ]]>