CDL Job Opening: Shared Print Operations and Collections Analyst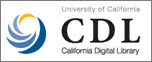 Are you passionate about print collection management in academic libraries? Do you thrive in cooperative environments, excel at facilitating collaborative efforts, and enjoy conceiving and executing innovative analyses? The California Digital Library (CDL) seeks a creative, enthusiastic individual for the position of Shared Print Operations and Collections Analyst. This is a unique and exciting opportunity to engage at a local, regional, national, and even international, level supporting the efficient acquisition, sharing, and restructuring of physical collections in academic libraries. The Shared Print Operations and Collections Analyst coordinates existing and emerging shared print initiatives working with the University of California Libraries and the 65+ members of the Western Regional Storage Trust. The Analyst also has the opportunity to support CDL/UC and WEST in a variety of extramural initiatives, including the Rosemont Shared Print Alliance, the HathiTrust Shared Print Program, and the Partnership for Shared Book Collections.
For details about the position and to submit an application, please visit: https://jobs.ucop.edu/applicants/Central?quickFind=61498.