CDL Position Opening: Executive Assistant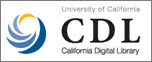 CDL's executive assistant position is open for recruitment until 1/25/2019. The position is a permanent, career appointment.
As executive assistant to the CDL Associate Vice Provost and Executive Director ("Executive Director"), the position plays a key role in managing the daily activities of the office, performing a variety of administrative functions requiring a high degree of discretion, organization, and the ability to work independently with minimal supervision. The successful candidate will oversee complex and sensitive issues requiring professionalism and confidentiality, setting priorities and exercising considerable initiative in completing a high volume of varied and complex duties.
Learn more about the position, including how to apply, at:  https://jobs.ucop.edu/applicants/Central?quickFind=61495