Christine Kim joins CDL as OAC/Calisphere Service & Outreach Manager
We are delighted to announce that Christine Kim is joining the CDL as the OAC/Calisphere Service & Outreach Manager, effective January 15, 2019.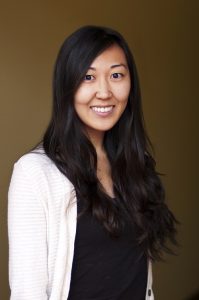 Christine brings a broad array of advanced product management, marketing and outreach, and community support experience to the CDL. As a member of the CDL's Publishing & Special Collections group, she will be supporting a product portfolio comprised of OAC, Calisphere, and associated services such as the UC Shared DAMS.
Christine will be transitioning from LYRASIS, where she currently serves as the Community Engagement Coordinator for ArchivesSpace. Her responsibilities include coordinating and providing user support, training, outreach, and communications across the ArchivesSpace community. Prior to LYRASIS, Christine served as Outreach Coordinator & University Archives Processor for 5 years at the UC Irvine Libraries, Special Collections & Archives. She holds a MLIS from San Jose State University and a BA in both History and Film & Media Studies from UC Irvine.
We look forward to having Christine onboard in the new year.
Welcome, Christine!