Cobweb Update: Announcing the Cobweb Demonstration Platform!
We are excited to share a public release of the Cobweb demonstration platform! Cobweb is an open source platform that helps coordinate the collection development activities that go into building web archives. Anyone can now engage with the platform to get familiar with Cobweb functionality – for example, by establishing ideas for collaborative web archiving collecting projects or entering provisional data to nominate web resources for inclusion in collecting projects.
Are you curious about how Cobweb can support your web archiving work or how you might use the platform to initiate or otherwise participate in collaborative web archiving initiatives? Simply go to https://cobwebarchive.org to get started! And please be in touch with questions, observations, and suggestions.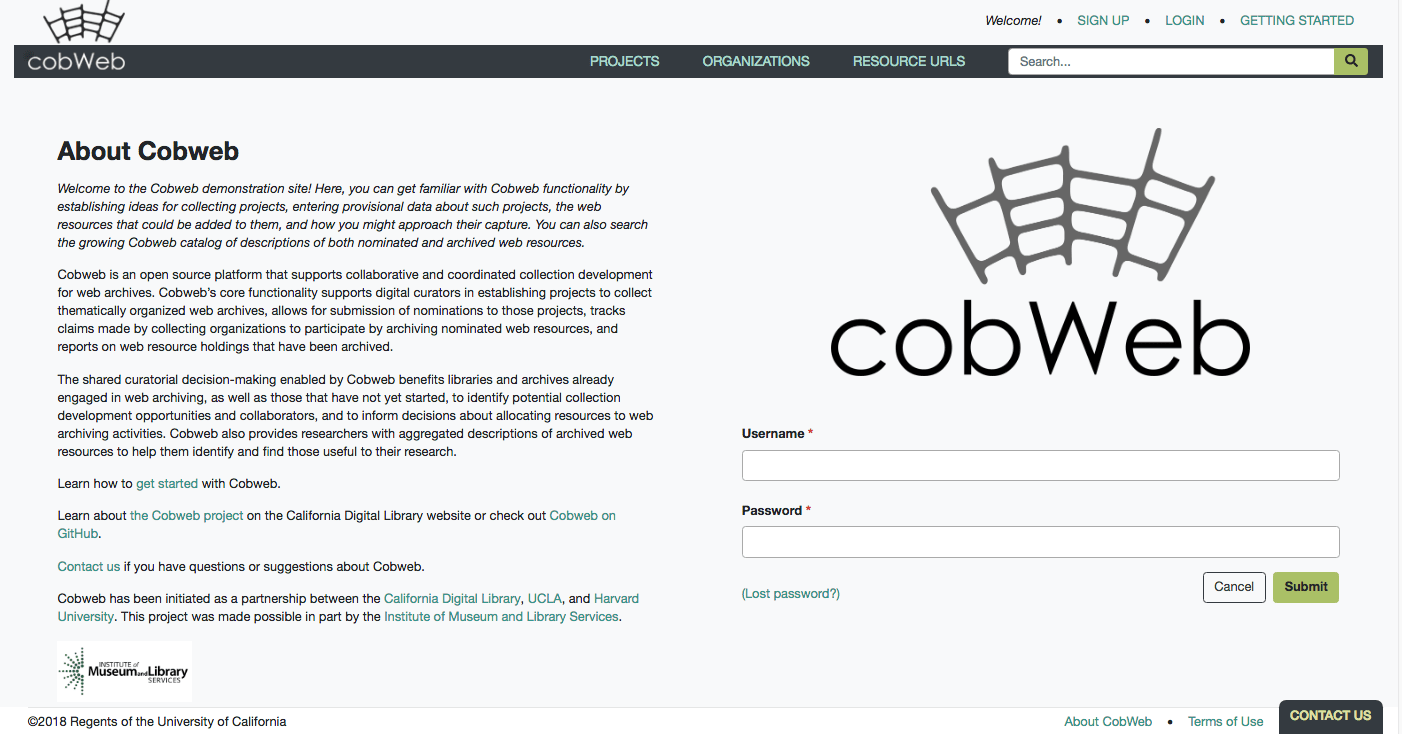 Background on Cobweb
The work of developing web archive collections can benefit greatly from expertise and capacity exchange — and this is where Cobweb comes in. The platform provides a centralized location for contributors with subject expertise to nominate web resources for capture and archiving, helping to curate the vast amount and complexity of information available on the web. Cobweb also provides visibility into the collecting intentions and actions of participating organizations, allowing for each to make informed decisions about where and how to allocate their collecting resources.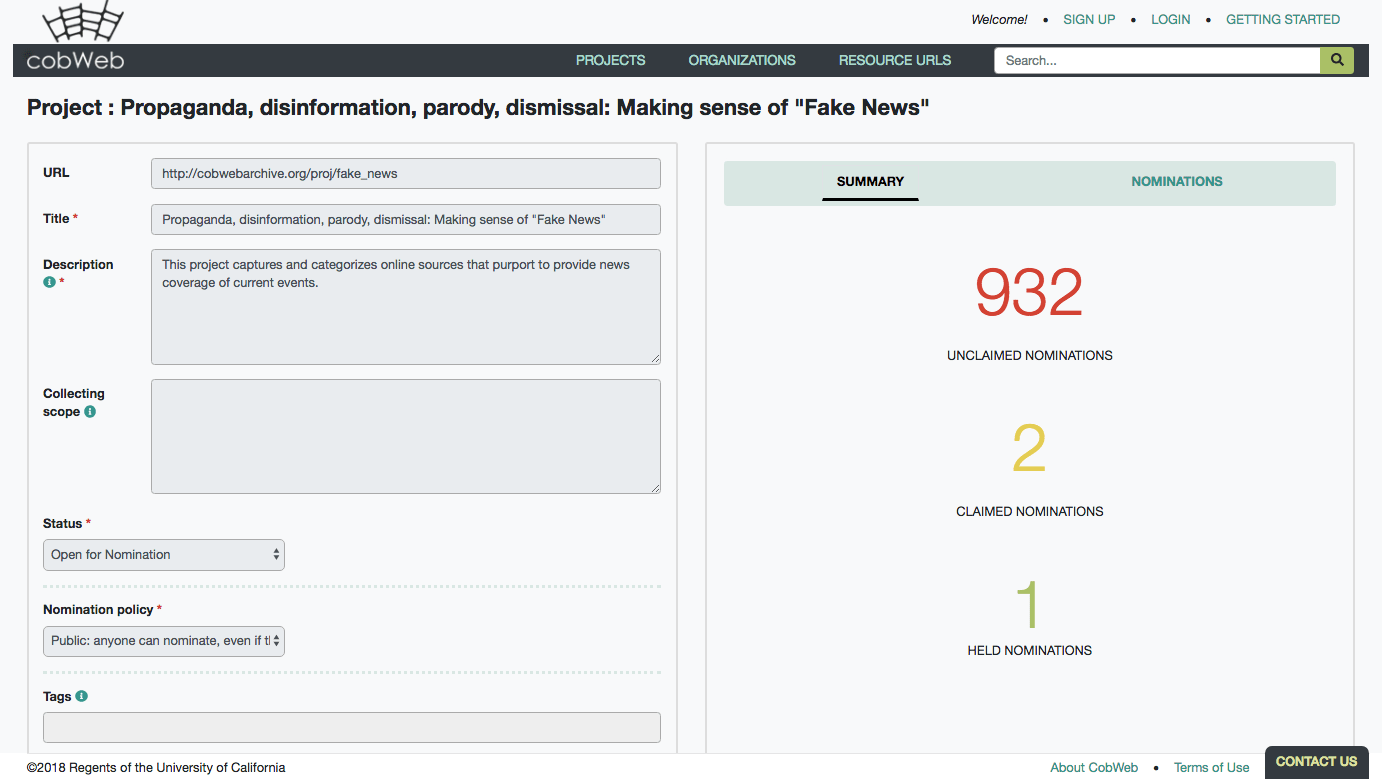 Cobweb is designed with collaborative web archiving projects in mind, and can also be used to help carry out web archive collecting that otherwise benefits from insights shared through web resource nominations and from coordinated approaches to web resource capture. Cobweb users can search for web resources and collecting projects related to their areas of interest and either find potential collaborators or plan their efforts with insight into work that's already underway.
Cobweb has been initiated as a partnership between the California Digital Library, UCLA, and Harvard University. To learn more about how Cobweb has come together, visit Cobweb pages on the CDL website. This project is made possible in part by the Institute of Museum and Library Services, #LG-70-16-0093-16.