Request a book chapter: New Request feature
The CDL Resource Sharing Team and ILLOps groups are pleased to present a new feature for Request: request a book chapter from a whole book. You can now switch a request from the whole book to a single chapter of a book. The request will include all the bibliographic information in addition to the page numbers and/or chapter title needed. You no longer need to re-input the bibliographic information into a Citation Linker form in order to request a book chapter.
After you've clicked on "Request" and entered your barcode, the option to change to a 'book chapter' will appear: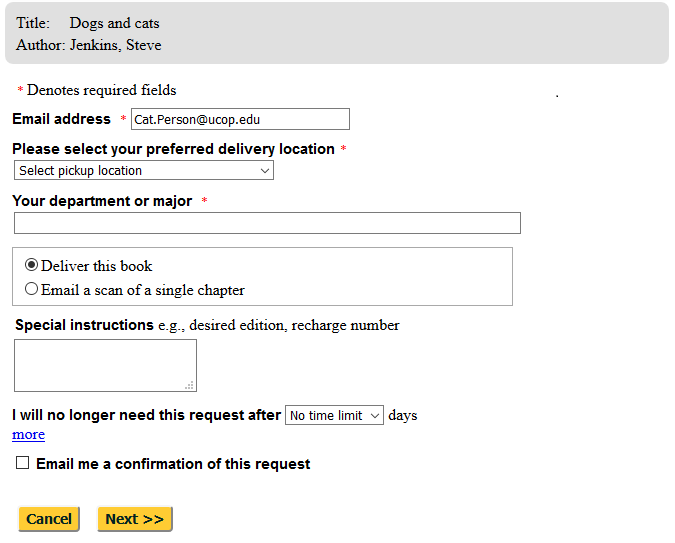 Selecting the "Email a scan of a single chapter" will bring up options to input either a chapter title or page numbers: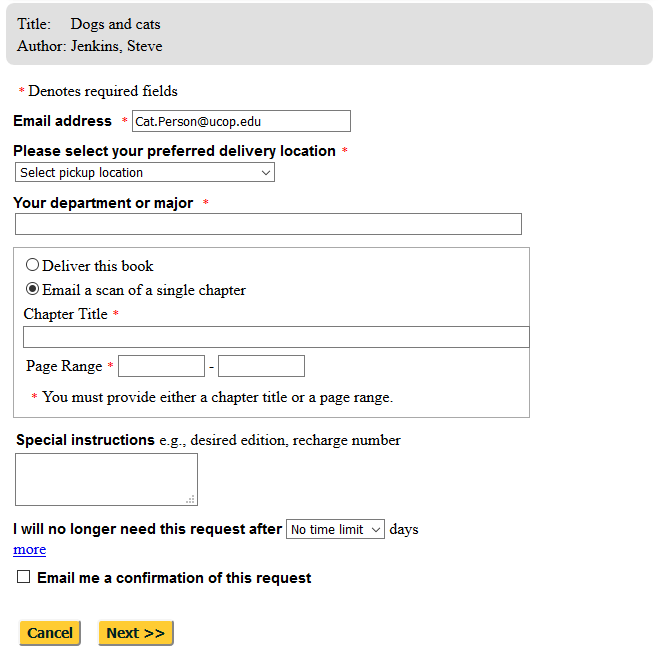 You can also switch back to a whole book from a single chapter.
This enhancement to the Request form allows for easier requesting of books. Not only will the book's bibliographic information be retained, the form allows for more expedient filling of the request by UC ILL staff.