Greg Janée in Transition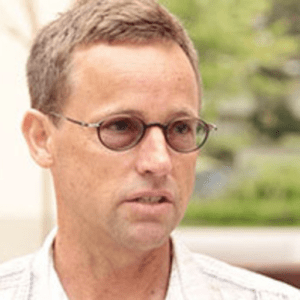 Greg Janée, lead developer for the EZID service, has recently stepped up to be the Director of the Data Curation Program at the UCSB Library. Greg, who joined CDL's UC3 team at 50% time 10 years ago, shifted to CDL's infrastructure team for a few years, and until June 2019 will work again with UC3 (at 25% time) as we transition his knowledge and expertise. During that time he will continue to work remotely in Santa Barbara, together with the new Identifier Product Manager / Research Data Specialist who will start mid-November.
Greg has had a long career with CDL and UCSB. He's made major contributions to identifiers in digital libraries, especially CDL's very popular EZID service, and also recently published work on "compact identifiers" and ARKs in the Open. His transition to full-time lead of the UCSB Data Curation Program aligns well with CDL's efforts in research data management. Also in this role, Greg acts as the liaison between UCSB and their participation with Dash (soon to be Dryad), providing replication storage for UCSB's collections and data publications.