ARKs in the Open: Project Update #7, inaugural meeting of the Advisory Group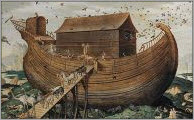 The ARKs-in-the-Open Advisory Group (AG) met for the first time July 17, 2018. This is the high-level group that will provide the means for transitioning the ARK infrastructure (specification, NAAN registry) from the California Digital Library (CDL) to a community supported and managed activity. The meeting agenda and notes are available online.
At this inaugural meeting, the AG reviewed and affirmed the project vision, resources and values, and proposed timetable. Members also approved a plan to set up three working groups:
Outreach

Technical

Fundraising
With summer holidays in full swing, populating the working groups is not scheduled to start until late September.
We're also happy to report that in the 5 months since ARKs-in-the-Open was announced, 38 new organizations have registered to use ARKs. As a reminder, the AG members are:
Sayeed Choudhury (Johns Hopkins University)

Kurt Ewoldsen and John Kunze (California Digital Library)

John Howard (University College Dublin)

Frédérique Joannic-Seta (Bibliothèque nationale de France)

Martin Kalfatovic (Smithsonian Institution Libraries)

Brian McBride (University of Utah)

Mark Phillips (University of North Texas Libraries)

Andrew Treloar (Australian National Data Service)

Kate Wittenberg (Portico)
If you'd like to stay up-to-date on the latest developments in the ARKs-in-the-Open project, please sign up for the ARK mailing list (in English, or the French ARK mailing list), and if you'd like to become involved in the project, please fill out the Expression of Interest form. To register to use ARKs, please fill out the institutional registration form.