SCP Monthly Update — July 2018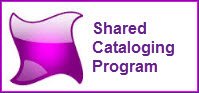 SCP has posted the distribution statistics report for the month of June. This monthly report shows net increase or decrease of titles from CDL licensed and selected open access collections. The major highlight of this month is that as of June 26, SCP reached a milestone. More than one million records have been distributed to UC campuses over the years, please read the CDLINFO article for details:
Databases: 743 records; 773 package links
Monographs: 936,973 records; 946,247 package links
  Serials:  69,370 records; 100,538 package links
For serials distributions, SCP continued to focus on the major additions, withdrawal, and embargo changes for journal titles in all the EBSCOhost databases. For June there were  98 new titles added to Art & Architecture Source and the removal of 127 titles (includes Academic Search Complete 49 titles and CINAHL Plus 70 titles).
For monographs, we added one new open access resource selected by the UC Libraries, Cambridge online monographs 29 titles. Other major record distributions were: ACM monographs (146 titles, includes conference proceedings 140 titles), Cambridge online monographs (145 titles), CRC Press. CRCnetBASE online monographs (93 titles), Early English books online monographs (1,744 titles), Elsevier monographs (104 titles), ICPSR online datasets (137 titles), IEEE Xplore online conference proceedings (100 titles), JSTOR online monographs (201 titles), Open access resource  selected by the UC Libraries (51 titles, includes WAC Clearinghouse 20 titles), SpringerLink monographs (67 titles, includes: Literature, cultural and media studies 49 titles, and titles in other subsets), TransTech monographs (128 titles, includes: Applied mechanics and materials, 51 titles, and Key engineering materials, 44 titles), Wiley online monographs (21 titles), and Superstar. Chinamaxx online monographs (100 titles).
ProQuest Early English books online monographs: Kate Garvey-Clasby did a major update by removing the existing 129,009 titles and loaded a new set of 130,753 vendor records. The many updated records included enriched data and/or link to the scanned images. A special file is posted with specific instructions for campuses to update this collection locally. All new records now contain a ProQuest control number in MARC tag 001 with a prefix "eebo" (sometimes this is an OCLC number for the microfilm version of a title; sometimes it is a vendor control number). No OCLC holdings attached to any titles in this collection, the same as the records for this collection before this update.
CDL eScholarship online monographs: the initial batch of 1,455 titles in the eScholarship monographs collection was distributed to campuses on Monday, July 2, 2018. Donal O'Sullivan, Kate Garvey-Clasby, and Becky Culbertson spent several months planning and strategizing, working with Lisa Schiff and her colleagues at CDL as well as in consultation with OCLC staff. Donal, especially, finalized the strategies and developed the MarcEdit task list to identify and convert CDL mass digitization records into MARC 21 records in OCLC in batch. Thanks to all of them for getting this complicated project done by the deadline. This is an open access collection representing the academic output of some UC faculty and staff. The collection is ongoing and will be updated on a quarterly basis.
DDA programs with number changed as of today: Airiti DDA (2,979 discovery records + 614 purchased titles), and JSTOR CDL DDA pilot (3,578 discovery records + 541 purchased titles). DDA Programs with no change: CNPeReading CDL DDA online monographs (3,995 discovery records + 34 purchased titles), CRC Press ENGnetBASE online monographs 406 purchased titles (2013 package (105 titles), 2014 package (64 titles), 2015 package (133 titles), and 2016 package (104 titles)), EBSCO Japanese DDA 466 purchased titles, and YBP/Ebrary online monographs via ProQuest 665 purchased titles.
Please note:  Some of the Shared Cataloging Program records you receive may be the result of a batch cataloging process.  They may not meet the standards for full-level records.
Useful links: SCP Cataloging Priorities | SCP Updates & Statistics | CDL E-Resources Tracking |
Request for New Cataloging Projects | Request Cataloging for Individual OA Journal Titles