CDL Job Opening for UC3 Product Manager (EZID) / Research Data Specialist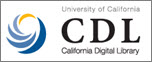 The California Digital Library (CDL) was founded at the University of California in 1997 to take advantage of emerging technologies that were transforming the way digital information was being published and accessed. Since then, CDL has built a strong portfolio of innovative projects and initiatives concerned with promoting the use of persistent identifiers throughout the scholarly communication ecosystem, e.g., DOIs for publications, DOIs for data, ARKs, ORCiDs, organizational identifiers, etc. The centerpiece of these efforts is the EZID service that makes persistent identifiers easy. As the home of the ARK standard and an institutional member of DataCite, Crossref, and ORCID, CDL is dedicated to innovating and sustaining the social and technical infrastructure that enables the open sharing and publication of all legitimate research outputs. We are looking for an experienced product manager to direct strategic planning, open source development, and community partnerships that will further enhance and extend CDL's strategic leadership in scholarly PIDs.
A successful candidate will have detailed knowledge of the PID landscape, understand the potential for impactful innovation, and be able to develop a compelling plan for how best to position CDL as an agent for positive change. This position reports into the Director of the University of California Curation Center (UC3), CDL's digital curation program. UC3 is also home to CDL's systems and initiatives supporting digital preservation, data publishing, research data management, and data skills training for librarians.
Additional information on this position is available here: https://jobs.ucop.edu/applicants/Central?quickFind=61143.