SCP Monthly Update — May 2018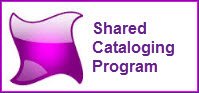 SCP has posted the distribution statistics report for the month of April. This monthly report shows net increase or decrease of titles from CDL licensed and selected open access collections. The highlights of our major serial record distributions are Pishu online journals (505 titles) and CIAO online journals (20 titles). Pishu's full title is China economy, public policy, and security database, a collection of high-value analytical reports intended to guide policymaking in the People's Republic of China. You may remember that we had to remove CIAO's individual titles in March 2016 due to platform changes. It's a welcome change when links to individual titles become available. Highlights of other serials record distributions are Open Access journals (273 titles, includes DOAJ, 246 titles), Oxford online journals (17 titles), Taylor & Francis online journals (28 titles), Wiley-Blackwell online journals (18 titles).
For monographs, we added two new huge collections. One is ProQuest U.K. parliamentary papers. House of Commons papers 1801-1900 online monographs (77,209 titles). We have had access to this collection since 2006/07, but at the time no records were available for individual titles. The other is Alexander Street Press monographs Jazz music library online audio (10,098 titles) which is part of Alexander Street's Music Online Listening collection but was not identified as such until recently. Other major record distributions were: ACM Digital Library online conference proceedings (116 titles), CRC Press. CRCnetBASE online monographs (493 titles), IEEE Xplore online conference proceedings (122 titles), JSTOR online monographs (238 titles), OECD iLibrary online monographs (61 titles), Open access resource  selected by the UC Libraries (55 titles), SpringerLink monographs (701 titles, includes: Biomedical and life sciences 49 titles, Computer science 56 titles, Engineering 92 titles, Mathematics and statistics 112 titles, Medicine 81 titles, and titles in other subsets), and Wiley online monographs (66 titles)
DDA programs with number changed as of today: JSTOR CDL DDA pilot (2,891 discovery records + 438 purchased titles). DDA Programs with no change: Airiti DDA (2,458 discovery records + 506 purchased titles), CNPeReading CDL DDA online monographs (3,127 discovery records + 34 purchased titles), CRC Press ENGnetBASE online monographs 405 purchased titles [2013 package (105 titles), 2014 package (64 titles), 2015 package (133 titles), and 2016 package (104 titles)], EBSCO Japanese DDA 416 purchased titles, YBP/Ebrary online monographs via ProQuest 665 purchased titles.
[Batch process disclaimer] SCP catalogs eBooks largely in batch mode. Please report any specific errors found that affect access via CDL Helpline. We will fix them upon receiving the error reports.
Useful links: SCP Cataloging Priorities | SCP Updates & Statistics | CDL E-Resources Tracking |
Request for New Cataloging Projects | Request Cataloging for Individual OA Journal Titles