Tier 2 Transition: OECD iLibrary Upgrade
On March 28, 2018, a major upgrade of the OECD iLibrary was implemented; the current site was fully replaced and all related links were redirected to the new version. This transition affects nine campuses (All except UCSF).
http://uclibs.org/PID/21193 (B, D, I, LA, M, R, SB, SC, and SD; on the OECD-ilibrary.org platform)
The new version includes a number of significant improvements for users, such as:
Faster and improved search functionality, using industry standards to discover relevant content.
Modern and responsive design, allowing all users to consume content regardless of their computing environment: desktop, tablet or mobile.
More content in HTML (Web) format, improving the reading experience and general usability.
More information about the new version is available in the OECD iLibrary User Guide.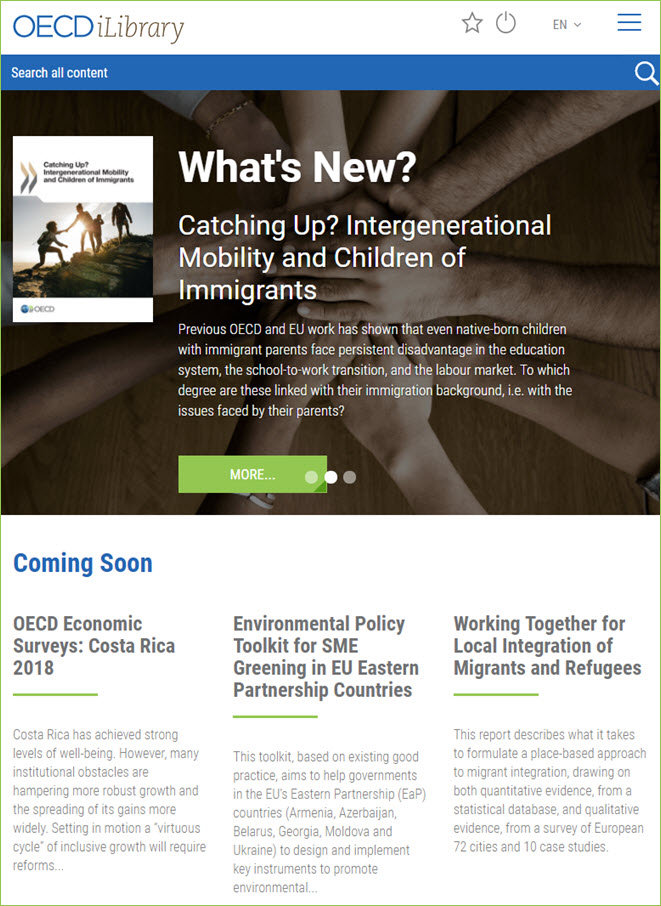 Joseph Yue (UCLA) is the Resource Liaison for the OECD iLibrary.