SCP Monthly Update – April 2018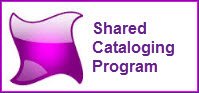 SCP has posted the distribution statistics report for the month of March. This monthly report shows net increase or decrease of titles from CDL licensed and selected open access collections. We added a new collection of ProQuest US major dailies online newspapers (5 titles). It provides access to the five most respected U.S. national and regional newspapers: The New York Times, Washington Post, Los Angeles Times, Chicago Tribune, and the Wall Street Journal. The content is available by 8 AM U.S. Eastern time each day and provides archives stretching as far back as 1980. All titles are cross searchable on the ProQuest platform along with ProQuest historical online newspapers (15 titles), formerly ProQuest online newspapers, as well as all other ProQuest databases. See CDLINFO News for more details. The highlights of our other major serial record distributions were EBSCO journals (28 titles, includes Academic search complete 16 titles), Materials science & engineering database online journals (443 titles), Nexis Uni online journals (20 titles), and Open Access journals (101 titles, includes DOAJ, 86 titles).
For monographs, we add new collections of EBSCO Art & architecture source online monographs (3 titles) and Morgan & Claypool online monographs. Synthesis Collection 8 (21 titles); see CDLINFO News for more details. Other major record distributions were: Cambridge online monographs (259 titles), IEEE Xplore online conference proceedings (121 titles), JSTOR online monographs (271 titles), Karger online monographs (23 titles), Knovel Library online monographs (52 titles), SpringerLink monographs (581 titles, includes: Biomedical and life sciences 42 titles, Computer science 85 titles, Earth and environmental science 40 titles, Economics and finance 46 titles, Engineering 82 titles, Medicine 57 titles, and titles in other subsets), and Wiley online monographs (82 titles).
DDA programs with numbers changed as of today: JSTOR CDL DDA pilot (2,802 discovery records + 346 purchased titles). DDA Programs with no changes: Airiti DDA (2,458 discovery records + 506 purchased titles), CNPeReading CDL DDA online monographs (3,127 discovery records + 34 purchased titles), CRC Press ENGnetBASE online monographs 405 purchased titles (2013 package (104 titles), 2014 package (64 titles), 2015 package (133 titles), and 2016 package (104 titles)), EBSCO Japanese DDA 416 purchased titles, YBP/Ebrary online monographs via ProQuest 665 purchased titles.
Useful links: SCP Cataloging Priorities | SCP Updates & Statistics | CDL E-Resources Tracking |
Request for New Cataloging Projects | Request Cataloging for Individual OA Journal Titles