SCP Monthly Update — March 2018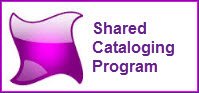 SCP has posted the distribution statistics report for the month of February. This monthly report shows net increase or decrease of titles from CDL licensed and selected open access collections. The highlights of our other major serial record distributions were EBSCO journals (30 titles, includes Business source complete 21 titles), Materials science & engineering database online journals, (2,103 titles), and Open Access journals (47 titles, includes J-STAGE, 22 titles).  Due to the termination of CiNii Institutional Fixed-Price Service, most CiNii contents moved to open access in March 2017.  All CiNii titles were removed by the end of February 2018, including the database record.  See the May 1, 2017 CDLINFO article about the CiNii termination for more details.
For monographs, we added a new collection Materials science & engineering database online monographs (10 titles). Other major record distributions were: IEEE Xplore online conference proceedings (159 titles), JSTOR online monographs (349 titles), Open access resource selected by the UC Libraries (408 titles, include JSTOR online monographs 395 titles), Safari tech books online monographs (18 titles), SpringerLink monographs (892 titles, includes: Biomedical and life sciences 51 titles, Computer science 63 titles, Engineering 90 titles, History 61 titles, Law and criminology 52 titles, Literature, cultural and media studies 60 titles, Medicine 102 titles, Political science and international studies 48 titles, Social sciences 123 titles, and titles in other subsets), Wiley online monographs (68 titles), Apabi monographs (56 titles), CNP monographs (245 titles), and Superstar. Chinamaxx monographs (125 titles, include phase 1 93 titles).
DDA programs with numbers changed as of today: Airiti DDA (2,458 discovery records + 506 purchased titles), CNPeReading CDL DDA online monographs (3,127 discovery records + 34 purchased titles) and JSTOR CDL DDA pilot (2,614 discovery records + 232 purchased titles). DDA Programs with no changes: CRC Press ENGnetBASE online monographs 405 purchased titles [2013 package (104 titles), 2014 package (64 titles), 2015 package (133 titles), and 2016 package (104 titles)], EBSCO Japanese DDA 416 purchased titles, YBP/Ebrary online monographs via ProQuest 665 purchased titles.
Useful links: SCP Cataloging Priorities | SCP Updates & Statistics | CDL E-Resources Tracking |
Request for New Cataloging Projects | Request Cataloging for Individual OA Journal Titles