SCP Monthly Update — February 2018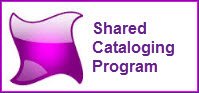 SCP has posted the distribution statistics report for the month of January [Excel]. This monthly report shows net increase or decrease of titles from CDL licensed and selected open access collections. This month we added two new serials collections: Annual reviews online journals (60 titles) and Materials science & engineering database online journals (472 titles). Annual reviews provide access to the Complete Science and Economics Collection and titles start with "Annual review of …".  More details can be found here; Materials science & engineering database (MSED) is a result of ProQuest upgrading UC's Earthquake Engineering Abstracts systemwide subscription to the broader MSED database. It has around 3,300 journal and 45 monographic titles. Most titles will be distributed within the first two weeks of February.  MSED has some overlapping contents with the Tier 3 collection of Agricultural & environmental science database. The highlights of our other major serial record distributions were EBSCO journals (361 titles, includes Academic Search Complete 329 titles and CINAHL Plus 18 titles), JSTOR online journals, (31 titles), and Open Access journals (157 titles, includes DOAJ, 46 titles).
For monographs, our major record distributions were: ACM Digital Library online conference proceedings (60 titles), American Institute of Physics conference proceedings online monographs (27 titles), Cambridge online monographs (298 titles), Elsevier monographs (44 titles), IEEE Xplore online conference proceedings (163 titles), JSTOR online monographs (376 titles), NBER online monographs. Working papers (1,780 titles), Safari tech books online monographs (34 titles),  SPIE digital library online conference proceedings (18 titles), SpringerLink monographs (893 titles, includes: Biomedical and life sciences 63 titles, Computer science 104 titles, Earth and environmental science 58 titles, Engineering 130 titles, Literature, cultural and media studies 50 titles, Medicine 110 titles, Physics and astronomy 49 titles, Social sciences 47 titles, and titles in other subsets), and Wiley online monographs (33 titles).
DDA programs with number changed as of today: Airiti DDA (2,464 discovery records + 505 purchased titles), CNPeReading CDL DDA online monographs (2,882 discovery records + 34 purchased titles) and JSTOR CDL DDA pilot (2,241 discovery records + 231 purchased titles). DDA Programs with no change: CRC Press ENGnetBASE online monographs 405 purchased titles [2013 package (104 titles), 2014 package (64 titles), 2015 package (133 titles), and 2016 package (104 titles)], EBSCO Japanese DDA 416 purchased titles, YBP/Ebrary online monographs via ProQuest 665 purchased titles.
Tony Harvell, a UCSD Library retiree and former program director of the Content Acquisition & Resource Sharing started to volunteer for SCP cataloging in January 2018. He works with Becky Culbertson on the National Academies Press online monographs, an open access collection, 8 hours per week.
Useful links: SCP Cataloging Priorities | SCP Updates & Statistics | CDL E-Resources Tracking |
Request for New Cataloging Projects | Request Cataloging for Individual OA Journal Titles