CDL Job Opening for Applications Programmer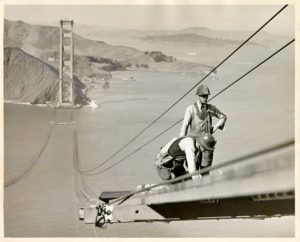 The California Digital Library (CDL) is seeking an Applications Programmer analyst to help build and provide access to a world-class collection of historical and primary source materials.  We need your expertise to uncover and share the remarkable, one-of-a-kind collections held in California's cultural institutions and to create an engaging online environment for research, teaching, and exploration.
About the position: Applications Programmer III
As a member of the CDL's Access & Publishing Group, the Applications Programmer will primarily provide development and operations support for two core services—the Online Archive of California (OAC) and Calisphere—with a focus on further developing systems for contributing digital content.  We are committed to helping institutions of varying sizes and technical infrastructure expand access to their collections within California and across the world.  The programmer analyst will also help enhance end-user services to provide innovative access to those collections.
Specific projects may include:
Testing and evaluating new systems for harvesting, mapping, enriching, and indexing metadata from contributors.
Supporting the indexing and display of new content types, such as full-text documents.
Building out user dashboards, to help contributors with contributing and managing collections.
Creating new tools for both content contributors and end-users to meet expanding user expectations.
The programmer analyst will also be responsible for keeping "an ear to the ground" for potential new tools and services by monitoring technology trends and investigating their viability and potential incorporation into our services.  Our team continually seeks new and creative ideas, and this position has the potential to make a real difference in how we work and what kinds of features we offer our constituents.
Who we're looking for
The ideal candidate for this position will possess both a high degree of technical competence and a passion for improving systems through programming, research, and collaboration.
The programmer analyst will be flexible, resourceful, and excited about new technologies and their potential applications for teaching, learning and scholarship.  Good communication skills are essential, as this position will work closely with both technical and programmatic staff across CDL.
Required
Bachelor's degree in computer science, information management or science, or a related field or an equivalent combination of education and 5 or more years of experience in information technology which includes writing programs in C, PERL, Java and Javascript in a production environment.
For a full list of requirements, and to apply, see: https://jobs.ucop.edu/applicants/Central?quickFind=60865
About the Access & Publishing Group
The Access & Publishing Group develops and maintains production services that enable robust access to the unique digital assets of the University of California and beyond. The group supports collaboration between libraries, archives, and museums throughout the State of California to provide access to a world class digital collection that serves an array of end users, from researchers and scholars to students and the general public. It also provides the University of California scholarly community with innovative digital publication and distribution opportunities through the development of advanced technologies and creative partnerships. Its portfolio of services include the Online Archive of California (OAC), Calisphere, eScholarship, UC Open Access Policy Tools, and the UC DAMS (Nuxeo). Learn more: http://www.cdlib.org/services/access_publishing/.
About the California Digital Library
The California Digital Library (CDL) was founded by the University of California in 1997 to take advantage of emerging technologies that are transforming the way digital information is published and accessed. Since then, in collaboration with the UC libraries and other partners, CDL has assembled one of the world's largest digital research libraries and changed the ways that faculty, students, and researchers discover and access information.  Learn more at http://www.cdlib.org.
Additional Information
If you have any questions about the position, please contact Brian Tingle brian.tingle@ucop.edu.
Apply here: https://jobs.ucop.edu/applicants/Central?quickFind=60865