SCP Monthly Update, January 2018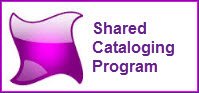 Happy New Year 2018!
SCP has posted the distribution statistics report for the month of December. This monthly report shows net increase or decrease of titles from CDL licensed and selected open access collections. Here are the highlights of our major record distributions. Our major serial record distributions were EBSCO journals (61 titles, includes Academic search complete online journals, 38 titles), JSTOR online journals, (57 titles), and Open Access journals (130 titles, includes DOAJ, 91 titles). There was also a major transition for LexisNexis Academic online journals becoming Nexis Uni online journals. The preparation for this project started in August that involves comparing title lists between LexisNexis and Nexis Uni, updating linking in either SFX or PIDs for matched titles, removing titles that are no longer available under Nexis Uni, and adding new titles. As a result, 2,502 titles have been migrated, and 1,140 titles were removed in December. New titles will be cataloged and distributed in the coming months.
For monographs, our major record distributions were: ACM Digital Library online conference proceedings (52 titles), ASME Digital Collection online monographs (46 titles), CRC Press monographs (34 titles), Elsevier monographs (93 titles), IEEE Xplore online conference proceedings (154 titles), JSTOR online monographs (47 titles), SpringerLink monographs (2,009 titles, includes: Behavioral science and psychology 44 titles, Biomedical and life sciences 56 titles, Business and management 145 titles, Chemistry and materials science 54 titles, Computer science 120 titles, Earth and environmental science 167 titles,  Economics and finance 77 titles, Education 117 titles, Engineering 517 titles, Literature, cultural and media studies 70 titles, Mathematics and statistics 50 titles, Medicine 146 titles, Political science and international studies 175 titles, Social sciences 123 titles, and titles in other subsets), Wiley online monographs (91 titles), and Airiti online monographs (168 titles).
Starting January 2018, EBSCO Japanese DDA came to an end due to an unexpected change. We learned that EBSCO decided not to renew their contract with Kinokuniya as agent for 2018, and consequently many Japanese publishers cancelled their business contracts with EBSCO. As a result, a long list of Japanese e-books that have become unavailable because EBSCO lost distribution rights for those e-books, and the DDA program couldn't continue. At this point, our users can freely access 416 DDA purchased e-books in our OPACs, Melvyl, and EBSCOhost. SCP removed all 2,272 DDA discovery records. Other DDA programs with numbers changed as of today: CNPeReading CDL DDA online monographs (2,543 discovery records + 34 purchased titles) and JSTOR CDL DDA pilot (2,102 discovery records + 186 purchased titles). DDA Programs with no change: Airiti DDA (2,640 discovery records + 505 purchased titles), CRC Press ENGnetBASE online monographs 405 purchased titles (2013 package (104 titles), 2014 package (64 titles), 2015 package (133 titles), and 2016 package (104 titles)), YBP/Ebrary online monographs via ProQuest 665 purchased titles.
Useful links: SCP Cataloging Priorities | SCP Updates & Statistics | CDL E-Resources Tracking |
Request for New Cataloging Projects | Request Cataloging for Individual OA Journal Titles