Nexis Uni debuts; January webinars are available
As mentioned in a previous CDLINFO article, LexisNexis Academic Becomes Nexis Uni, Nexis Uni is now the platform for LexisNexis Academic online content.  The PID that previously pointed to LexisNexis Academic (http://uclibs.org/PID/20081) has been redirected to the Nexis Uni platform.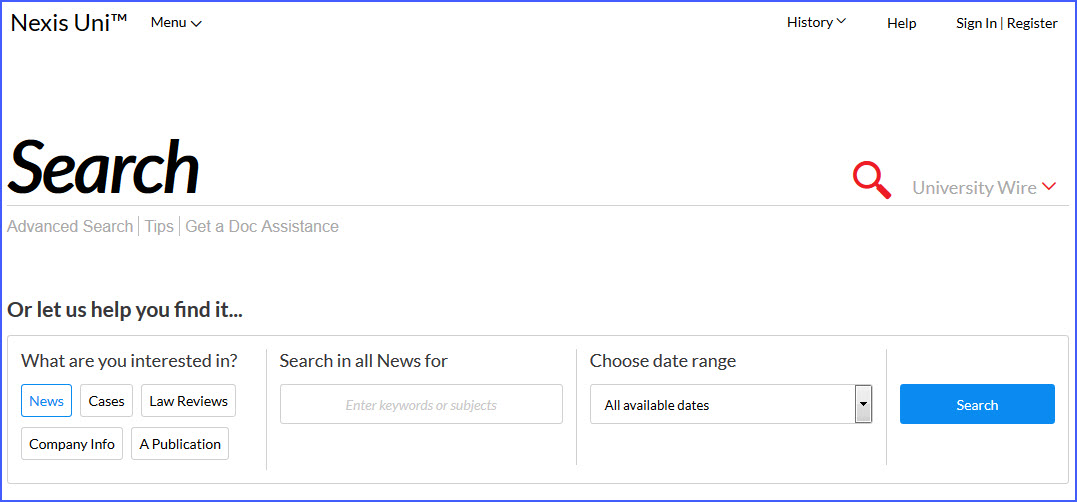 Nexis Uni Webinars Available
LexisNexis has scheduled 4 custom webinars in January 2018 to introduce library staff and others to the new interface; register in advance via the included link.
Nexis Uni will continue to evolve over the course of 2018 with new features and additional content.
Please contact the Resource Liaison, Harold Colson (hcolson@ucsd.edu), with questions.